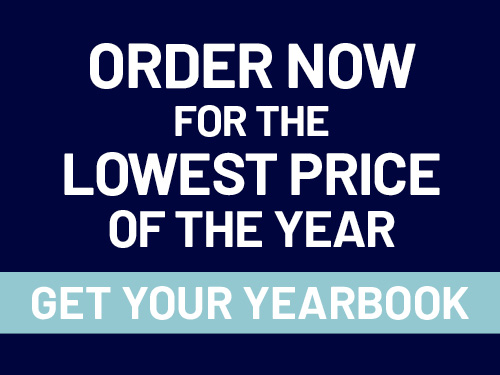 Now - September 15th, yearbooks are $55.
Personalize your book for $8
and get up to 4 free icons.
Order online through the Josten's Website

Be sure to order early to guaruntee your memories.
Forgot to pick up your 2021-22 or 22-23 Yearbook:
Multiple prepurchased and personalized books are available in Mrs. Marshall's room.
If you were on the waiting list, your copy has your name on it.
Congratulations to the 2023-2024 Editorial Staff
Editor in Chief • Ali Whitson and Abby Swierzbin

Jr Editor • Avery Stafford

Copy Editor • Tenley Dempsy
Attention Parents, Club Sponsors, and Coaches!
Help Us Represent Your Organization at its Best!
Please email clear photos of your team or organization in ACTION to Mrs. Marshall! Your cell phone camera may have high enough resolution to create appropriate yearbook photos; digital images must be 300 dpi when reduced to snapshot size. Emailed images must be sent as an attachment.
Some of our best photos come from helpers like you! Please share!
Josten's Summer Yearbook Workshop
Mrs. Marshall, Ms. Love, Stevie and Abby got to spend several days at Auburn University with Jostons representatives and other yearbook staffs from the Southeast. We had a wonderful time and learned so much that we are excited to share with our staff. Primary take away was photography skills!!