Full 2023 Schedule- please see events for home schedule.
In order to participate in any athletic activity students must have their 2022-2023 Sports Participation Forms turned in to the office 24 hours prior.
A separate Consent for C3Logix Concussion Baseline Testing form may be downloaded HERE
All athletes attending Flag Football activities should have weather-appropriate clothing and their own water bottle!
Please contact Coach Sotelo for any questions.
2023 Flag Football Roster

Audri Applewhite

Julia Milz

Dyllan Brooks

Peyton Probst

Kaylen Bussey

Adri Robinson

Payton Carter

Sofia Ruiz

Norah Foggo

Reagan Sutter

Brynlee Green

Abby Swierzbin

Lillian Jacka

Gabby Valdez

Madison Merrill

Kylie Yerkes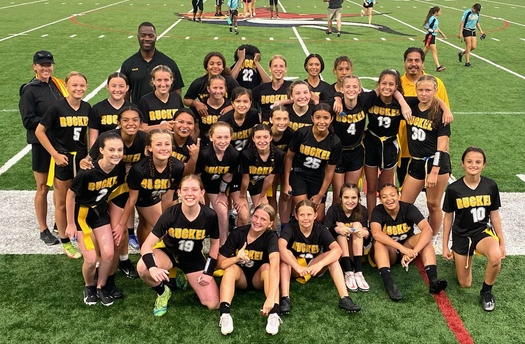 2022 Flag Football Team