Make sure your player has an up-to-date 2022-2023 Sports Participation Forms turned into the Front Office. They will need these forms on file before participating in any sports activity at Ruckel.
A separate Consent for C3Logix Concussion Baseline Testing form may be downloaded HERE
Update**Open Gym for Boys Basketball 5:30-7:00 on Thursdays, starting October 6, 2022. You MUST have your paperwork turned in to participate and you MUST sign in with Mr. Olson in Room 503 beforehand.
Tryouts Start Oct. 25, 2022 2:30-4:30, must have your paperwork/sports packet turned in to tryout and sign up in Mr. Olson's room, Room 503
Boys Basketball Team
Coaches: Jon Olson
Damian Sotello
Girls Basketball Team
Coach: Robert Daniels
Allison Love
Ruckel Boys Basketball
Please contact Mr. Olson in Room 503 for more information 2021-2022 Varsity Basketball Team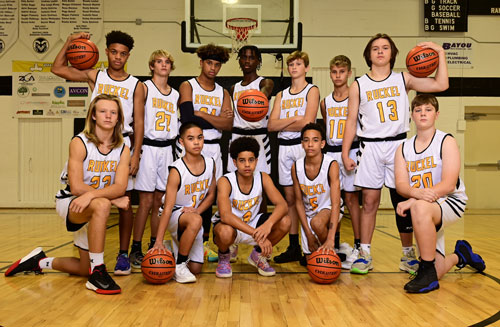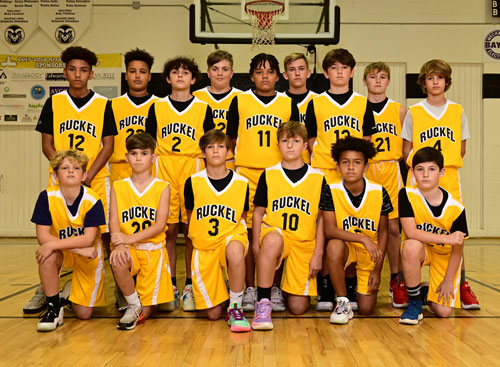 Girls Basketball
Contact Coach Daniels or Ms Love for more information
Girls Open Gym:
Monday nights from 5:30-7:00pm.
Girls Basketball tryouts:
Oct. 25-28th 4:45pm-7:00pm.
All Sports paperwork MUST be turned in to Student Services before attending open gym and/or tryouts.
Stay up-to-date with Girls Basketball
Contact Coach Daniels for more information
On your smartphone, text @rmsgbo to 81010 to sign up for the latest information.