In order to participate in any athletic team, students must have their 202-202 Sports Participation Forms on file in the Front Office.
A separate Consent for C3Logix Concussion Baseline Testing form may be downloaded HERE
Coaches: Megan Douglass • Leigh Herndon
Team Email: ruckeldanceteam@gmail.com
2022-2023 Roster
8th Grade:
Julia Milz
Cami House
Clayre Boxberger
7th Grade:
Brynn Kremer
6th Grade:
Maia Jimenez
Elena Boswell
Evy Gavulic
Adri Devan
Olivia LaBounty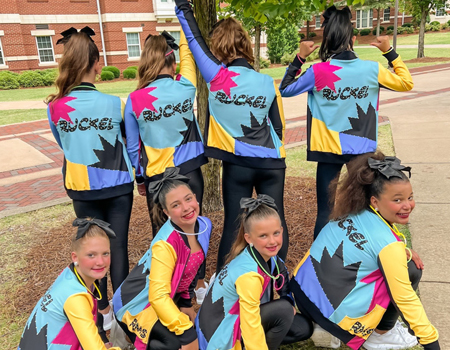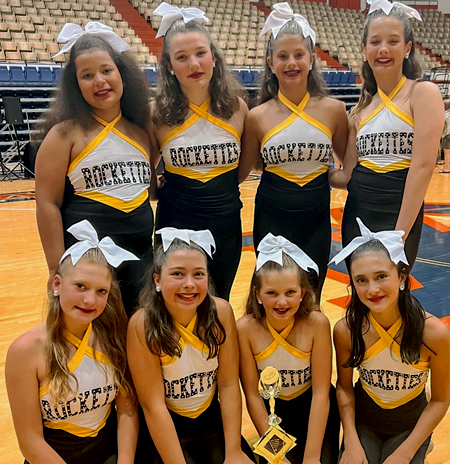 The 2022-2023 Ruckel Rockettes participated in summer dance camp in July.
The girls received a Superior trophy and bid to Nationals! Go Rams!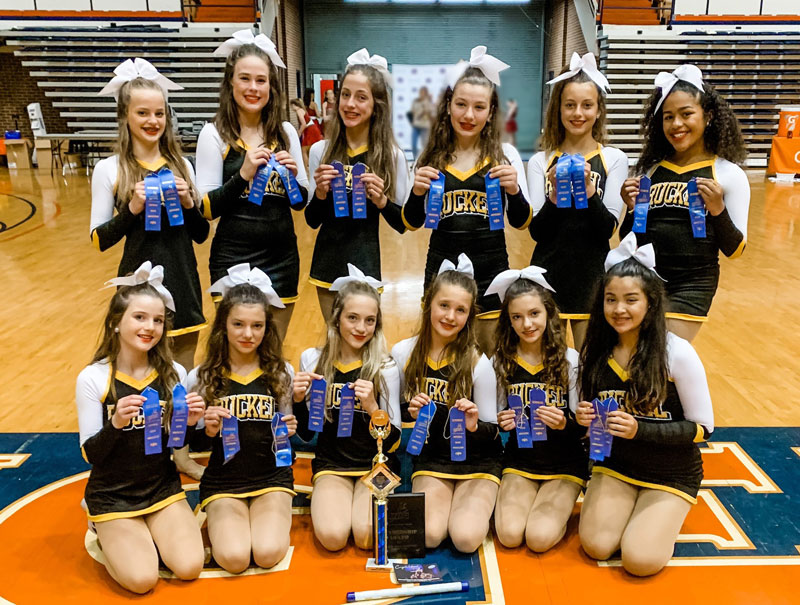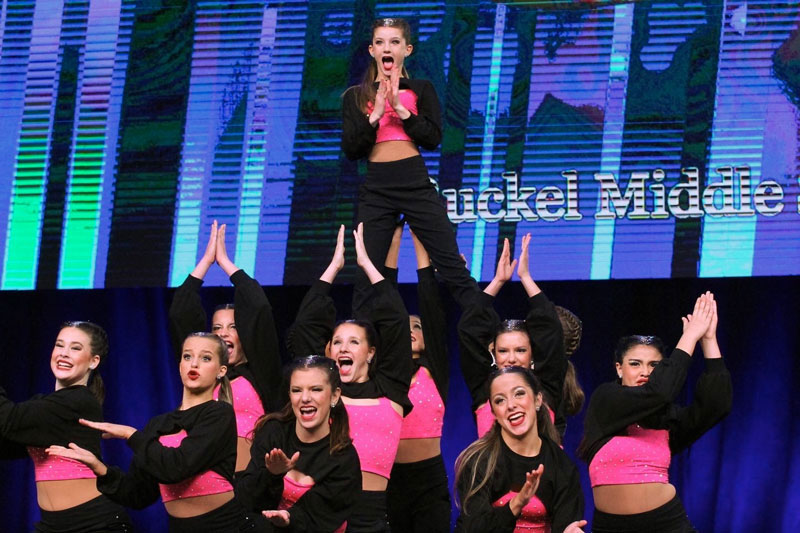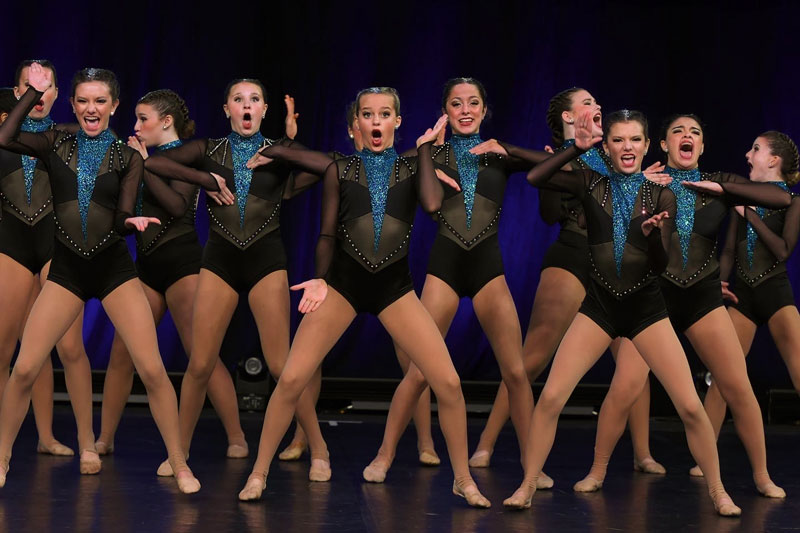 The Rockettes competed at the State Dance Team Championships in 2022
and brought home the 2nd Place in the Jr. High Jazz and Hip Hop Divisions.
In the National Competition, they placed 4th in Jazz and Hip Hop! Go Rams!

PLATINUM
Baldwin Turf, LLC
Huff Homes
Carr, Riggs, and Ingram
YOLO Board
R Howard Photography
Chapala Authentic Mexican Restaurant and Grill
Raymond James Financial Services - David Rauch
Legacy Cabinets
Growing Green Families, Health, Wellness & Community
Niceville Neighbors/Neighbors of Bluewater Bay
Costellos Butcher Shop
GOLD
The Pillars Mobile
John Nagle Co.
SILVER
Palm Eye Care
Destination Athletics
Amplified Performing Arts Center
Ottesen Family Dentistry
Katies House of Flowers
The Probst George Group - Emily Probst and Tania George eXp Realty
Primetime Physical Therapy
Coastal Thunder Athletics
Sweeneys Diesel Repair
DONATIONS
C.D. Williamson Karate and Kickboxing Inc.
National League of Junior Cotillions - Joan Freeman, Director
Marion Russell BHHS PenFed Realty
Realtor Lily - www.realforlily.com
Rufus and Janet Williams
Larry and Maureen House
Cafe Bienville
Happyland Preschool
Wendy L. Goddard
Hermosa Beauty & Wellness