Meetings for 2021-2022 Season
Room 705
Odyssey of the Mind is an international educational program that provides creative problem-solving opportunities for students. Team members apply their creativity to solve problems that range from building mechanical devices to presenting their own interpretation of literary classics.
They then bring their solutions to competition on the local, state, and international level.
Get involved in Odyssey of the Mind 2021-2022!
See Interest Flyer HERE
See Mrs. Cook for more information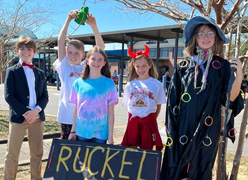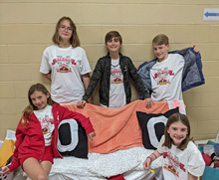 Congratulations to Ruckel's Odyssey of the Mind Team, which won Third Place at the Regional Competition help Saturday, February 26, 2022, and advanced to the State Competition.