Educational Support Employees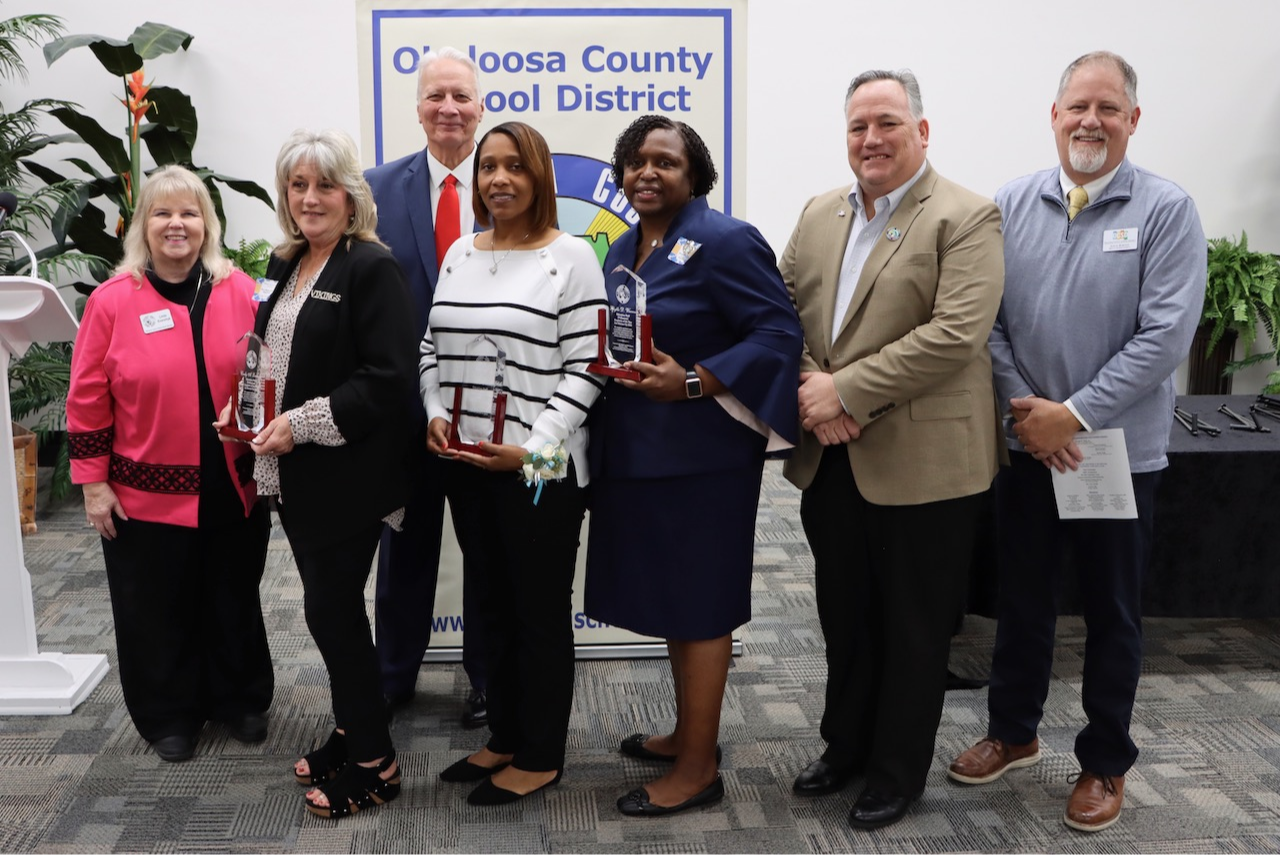 You drive our children to school, prepare and serve them meals, keep the accounts and pay the bills, work with teachers in the classroom, fix things, keep our schools clean, recommend books and resources, keep records and guide our children to the right classes… and we thank you for all you do. Use the gray tabs on the left to navigate through the numerous resources for Educational Support Employees.
Pictured above: Martha Swords, ESE Paraprofessional at Southside Primary School, was named the Educational Support Professional of the Year for the District. Phyllis Warren, Bob Sikes Elementary School, and Cindy Lemasters, Fort Walton Beach High School, were named Runner-Ups.
NEWS
Jody Neely, Meigs MS, Named 2021 Educational Support Professional of the Year

Tonya Evanchyk, Elliott Point ES, Named 2020 Educational Support Professional of the Year

Tom Ballard, Mary Esther ES, Named 2019 Educational Support Professional of the Year

Karen Carroll, Bay Area Office, Named 2018 Educational Support Professional of the Year

Carter Gray, Transportation South, Named 2017 Education Support Professional of the Year

Juanita Payne-Galbreath, Crestview HS, named the 2016 Educational Support Professional of the Year

Patrick Strong, Shalimar ES, Named 2015 Educational Support Professional of the Year

Lorin Lewis – Pryor Middle School, Named 2014 Educational Support Professional of the Year

Maria Foote, Destin Elementary, Named 2013 Educational Support Professional of the Year
LINKS