Okaloosa Schools Academic Tournament
Each year high schools from Okaloosa County go head-to-head in a double elimination format academic tournament. These standout students who represent their school display their knowledge of math, science, history, fine arts and literature, pop culture, and more to determine the tournament champion. Representatives from each team are then chosen to go on and represent the county as the Okaloosa County Academic Team.
2023 Academic Tournament Season
Participating Schools and Coaches:
Participating Schools and Coaches:
Baker High School - Beverly Bourke

Choctawhatchee High School - Carol Bernich for Elizabeth Crandall

Crestview High School - Erika Kennedy

Collegiate High School - Courtney Conn

Ft. Walton Beach High School - Aurelia Bunescu

Niceville High School - Justin Reichard

Rocky Bayou Christian School - Michael and Julie Mosley
Host and Moderator:
Stella Verzwyvelt
Okaloosa Academic Team Coordinator, Timekeeper, and Scorekeeper:
Lisa Nall
Chief Judges/ Final Decision on All Things Official:
Nathan Cook

Nathan Fiorino

Terry Wade

Iric Bernal Zellar
Fort Walton Beach vs Choctaw
Crestview vs NWFSC Collegiate
Niceville vs Fort Walton Beach
NWFSC Collegiate vs. Rocky Bayou
Collegiate vs. Fort Walton Beach
Niceville vs. Rocky Bayou
Niceville vs. Fort Walton Beach
Match 12: Championship Match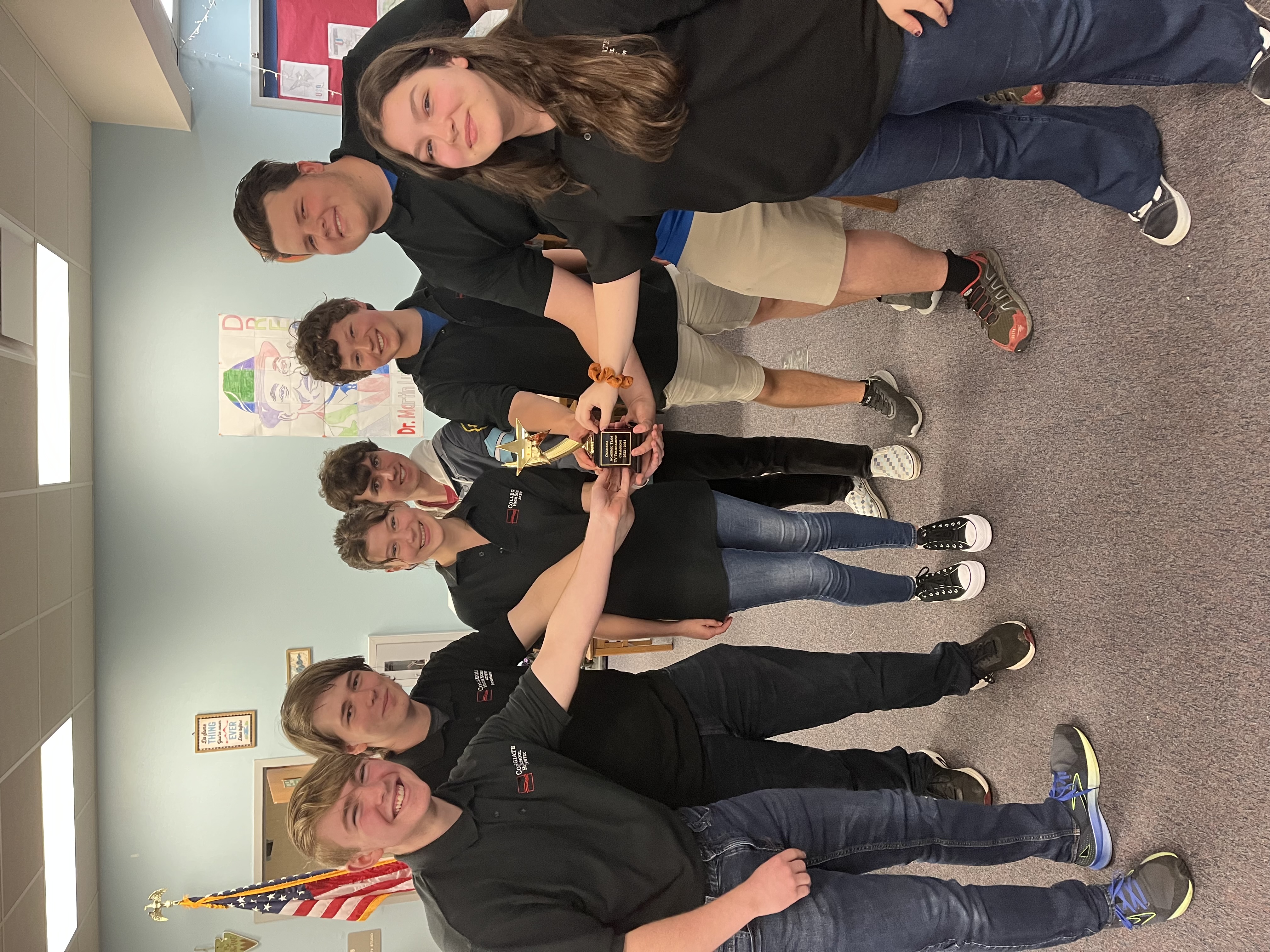 Congratulations, Collegiate High School, 2023 Okaloosa County Academic Tournament Champions!
Pictured left to right: Aiden Black, Senior, Jackson Brazil, Senior, Cara Delemarre, Junior, Jake Maher, Junior, Cannon Whitney, Senior, Zachary Freeman, Senior, and Kaitlyn Rojas, Senior
Microsystems Inc.
Master Wall Inc.