The district recognized the importance and need for change in order to keep up with evolving technology and decided to transition to the Focus SIS for a positive change. In addition to staying up to date with technology, the new SIS benefits the district in many ways including:
A more precise workload for district users

Effective training

Minimized need for additional third-party systems

Online registration

Digital course requests

Convenient ways to communicate to parents and students

More access to tracking student progress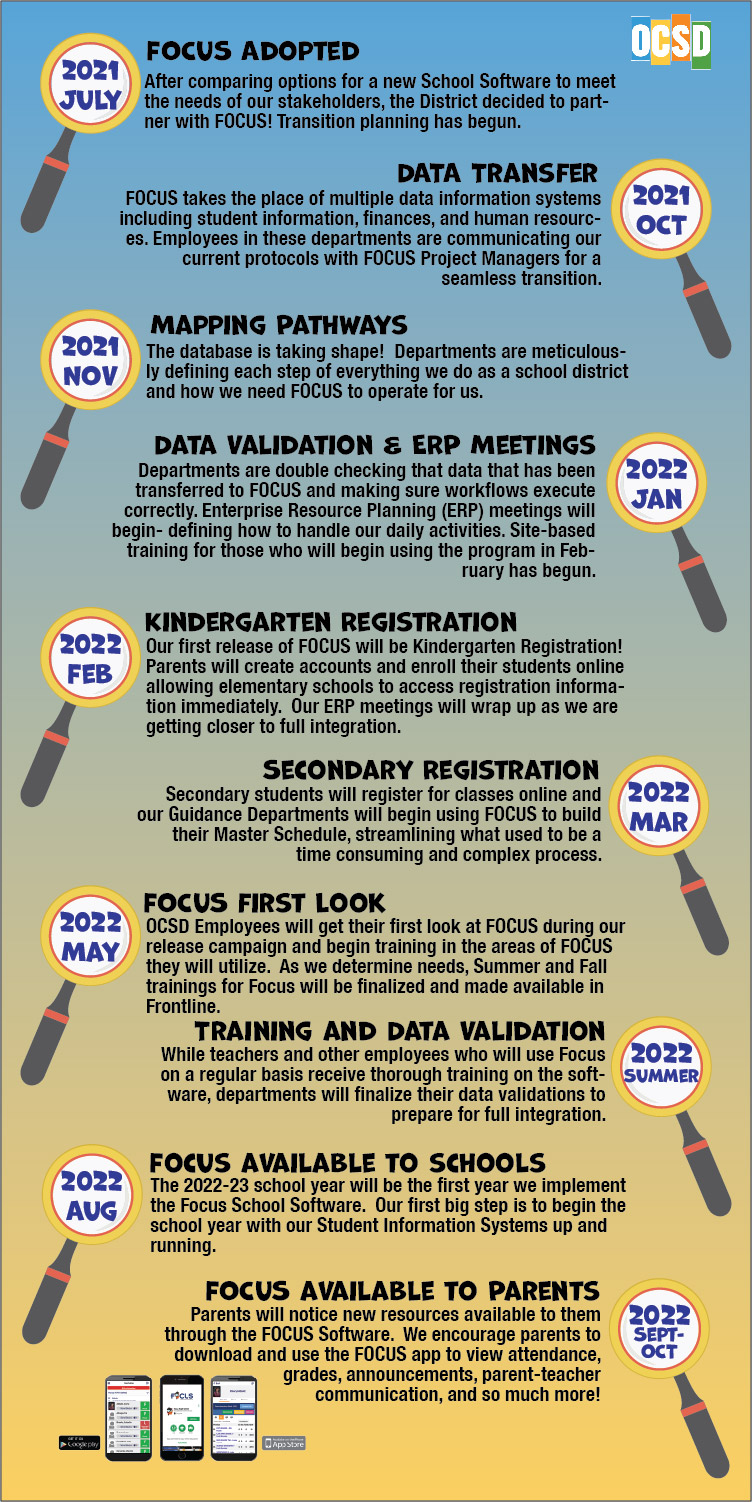 Ten Reasons You'll Love FOCUS Over AS400/PAWS
Ten Reasons You'll Love FOCUS Over AS400/PAWS
10. FOCUS is available 24-7 from any device with an internet connection.
9. Powerful, yet easy to use.
8. Provides an engaging platform to digitally connect students, parents, and teachers through FOCUS portals.
7. Parent and Student portals are separate.
6. One of the most popular Gradebook systems in the State of Florida.
5. Simplified workflow – Data where you need it to be
4. Bi-Directional Data sharing with PEER, Canvas, Google Classroom, and more.
3. Online Employee Portal
2. Online Registration
1. More access to tracking student progress for Parents, Teachers, and Administration.

Focus is a massively encompassing program that impacts all Employees/Students/Parents. Want a sneak peek? Use the link above to check out some of the features. New feature previews are added to this page often.