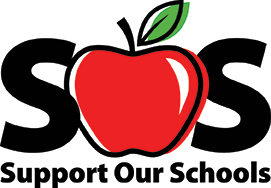 Okaloosa County School District is committed to establishing partnerships and building relationships between families, communities, schools and the district to support 100% student success. Support our Schools by making a donation, mentoring, and/or volunteering.
Okaloosa Public School Foundation
The Okaloosa Public Schools Foundation, Inc. (OPSF) is a not-for-profit community-based public schools foundation. It is a partnership between families, schools, communities, and businesses. The Foundation is dedicated to supporting and extending the educational opportunities of all individuals within Okaloosa County. Since its establishment in 1995, OPSF has funded educational enrichment programs including teacher grants for unique programs, student scholars in the Take Stock in Children Program, community educational initiatives, and student and teacher recognition awards.
The Foundation serves the educational needs of the School District by establishing partnerships with schools, businesses, and military and community-based entities for grant funding of special programs and projects. Grants funded through the Foundation have included the Governor's Mentoring Initiative with the Okaloosa Academy and the First Jobs-Course Change grant program with the Workforce Development Board of Okaloosa and Walton Counties. In addition, the $15 fee generated from the purchase of a Support Education specialty license tag comes directly to the Foundation to support programs and activities.
The Foundation has also provided cash awards to the Okaloosa County Teacher of the Year and Educational Support Person of the Year winners and has also provided funding to support the Newspapers in Education Literacy Project with the Northwest Florida Daily News, providing newspapers and a special supplemental tab for every student in the county. The Focus Center was awarded Foundation funding to support educational programs for our students. A partnership with the Destin Rotary Club and the Okaloosa Applied Technology Center resulted in Foundation funding for a project entitled Technically Speaking which provided students and parents with information about workforce opportunities in our area.
Take Stock in Children Scholarship Program
One of the primary focuses of the Okaloosa Public Schools Foundation is the Take Stock In Children Scholarship Program. Take Stock is a unique and innovative program that provides two-year scholarships to deserving low-income youth who may not attend college because of their families financial situation. Eighth-grade students with good grades, good attendance, and good discipline records who meet the income eligibility requirement are invited to apply for these scholarships. Each student who has been selected signs a contract, along with his or her parent, promising to maintain a good school record, to remain drug and crime free, and to meet weekly with a mentor. Students who maintain the terms of their contracts are awarded tuition scholarships to the post-secondary institutions of their choice.
Community Affairs Office
(850) 833-5856
Okaloosa Public Schools Foundation Office
(850) 833-9999