STEMM has two FIRST LEGO League (FLL) teams. The STEMM Stingers team is composed of veterans, and the STEMM Swarm is the school's rookie team. Both teams flex their engineering and programming muscles as they compete against other teams. Students gain real-world problem solving experience through a guided, global robotics program. They can experiment and grow their critical thinking, coding, and design skills through hands-on STEM learning and robotics. Friendly competition is the heart of FLL, as teams engage in research, problem-solving, coding, and engineering to build and program a robot that navigates the missions of a robot game.
Every year, FIRST LEGO League releases a new Challenge based on a real-world, scientific theme. Students apply their STEM skills combined with critical thinking to work with a team, build a robot, and compete in an exciting, mission-based robotics game. Past Challenges have been based on topics such as nanotechnology, climate, quality of life for the handicapped population, and transportation. By working alongside a panel of high-profile field experts to design Challenges around such topics, participants are exposed to potential career paths within a chosen Challenge topic.
The FIRST Core Values are the cornerstones of the FLL program. By embracing the Core Values, participants learn that friendly competition and mutual gain are not separate goals, and that helping one another is the foundation of teamwork. The Core Values are expressed through the FIRST philosophies of Gracious Professionalism and Cooperation. The Core Values are discovery, innovation, impact, inclusion, teamwork, and fun.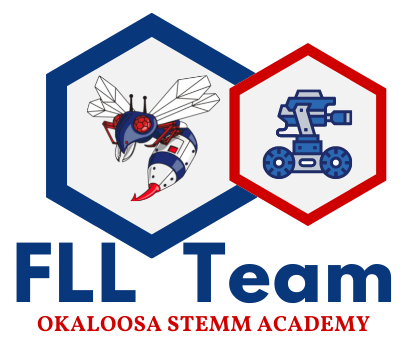 Advisor: Dr. Langshaw
Coaches: Kristi Maconi and Angela Diggs
Meetings:
2nd & 4th Wednesday
2:00-3:00

Every Tuesday
4:00-5:30