Drone Teams compete in the Hsu Educational Foundation's Drone Team Challenge. In addition to classroom training, there are several competition days held throughout the year designed to challenge students and get them excited about programming drones! Each competition day consists of five mission areas:
Knowledge

​The knowledge of aviation principles and drone operations is the foundation for success in this program. Students have short lessons they are taught during a weekly training session. They are able to put this knowledge to work for them as they compete in this mission on competition day. Teams will be given a Kahoot test in the knowledge mission. Teams will compete for top spots based on FAA and AMA guidelines and aviation concepts.
Flight Simulation using Drone Racing League (DRL)

DRL is a fast paced multi-player and single player FPV drone racing simulator. Using real world racing drones, students can fly through an unlimited array of custom tracks with a variety of gates and barriers to hone their racing skills. ​
​​Piloting and Navigation

​Students will navigate a simple obstacle course with multiple gates. Student pilots will practice their hands on piloting skills with the goal of being the team that most quickly navigates timed gates. Introducing time into the mission challenges the students and demands a higher level of mastery throughout each course.
Creation

Programming is central part of the creation mission. The Tello drone has the ability to be programmed using SCRATCH. Drone blocks is also a great option as it is easier to use and understand for many of the younger students. As students gain a higher level of expertise with the drones, programming with Python can be introduced.
Mentorship

The mentorship aspect fosters the development of basic STEM principles such as leadership and teamwork. Students have the opportunity to learn from other students and industry professionals as they work to master drone operations.
Unmanned Aerial Vehicles (UAVs) are the way of the future and training students to use them early on gives them a competitive advantage that will benefit the student as well as the workforce. While Drone Team Challenge focuses on increasing student knowledge and making learning fun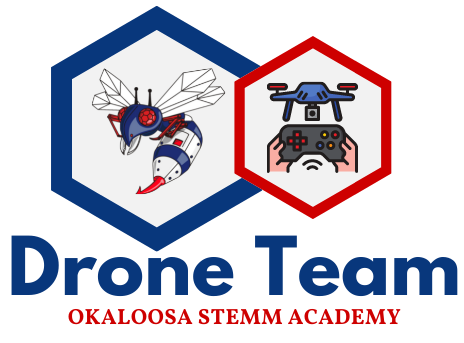 Advisor: Dr. Langshaw
Coach: Dustin Crawley
Meetings:
every Tuesday
2:00-3:30