Our Stingers made us proud today on FAST ELA testing! You can see your student's FAST scores by clicking the link in your student's FOCUS homepage. You can also see the scores in the FLDOE Family Portal. Watch for a letter coming home this week with your log in information.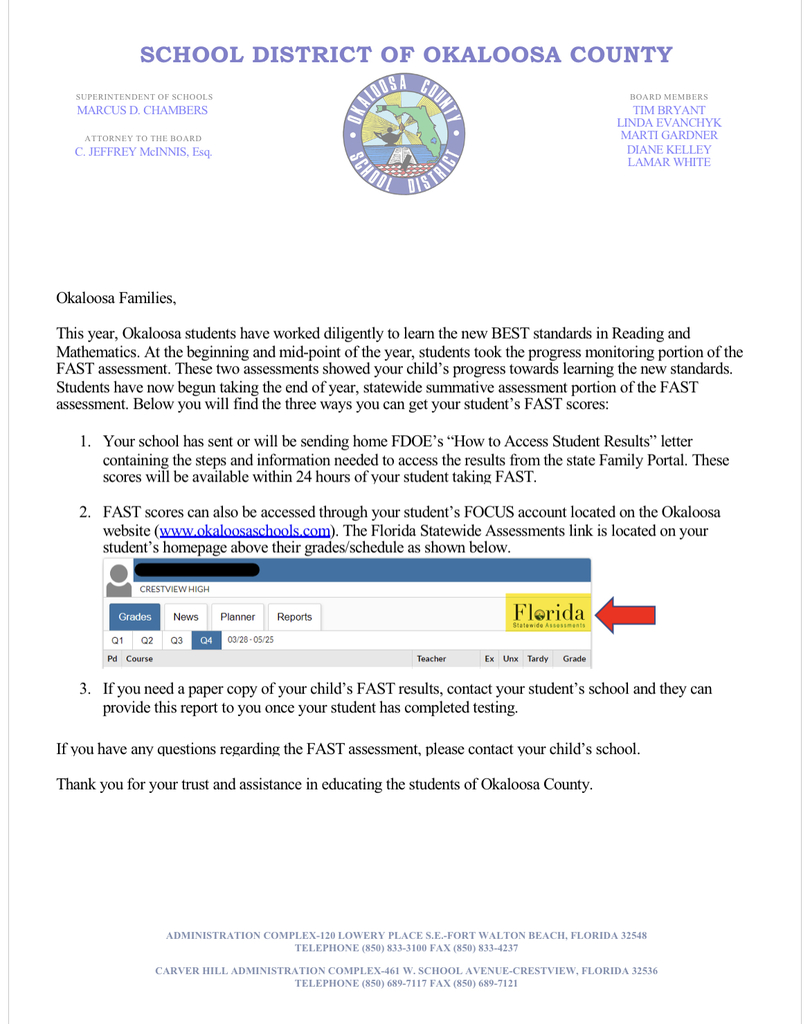 🚌We love field experiences! 🚌 Our 8th graders explored the geology of Mariana Caverns. They made some cool discoveries using lasers and black lights. Our 7th graders learned about the importance of biodiversity at the Biofilia Center. 🐍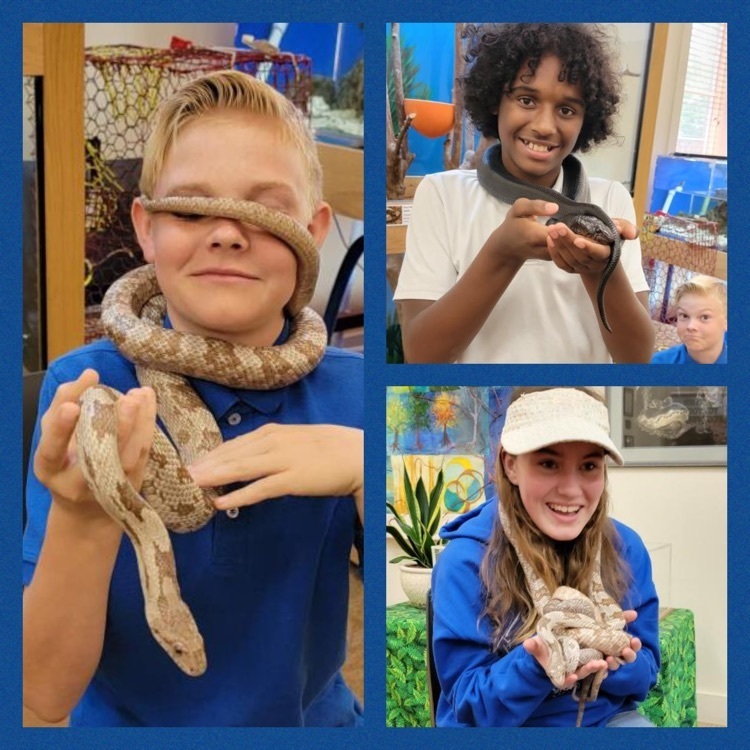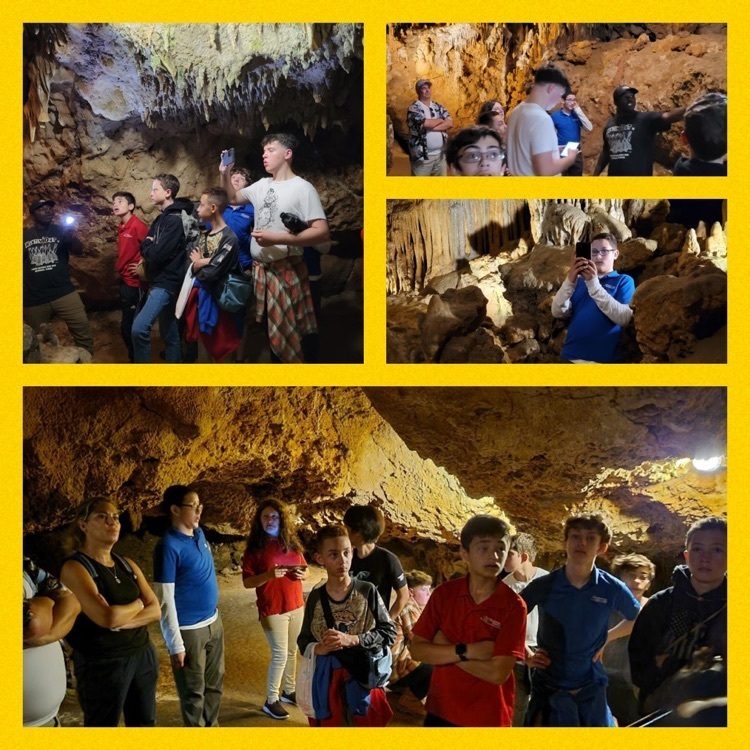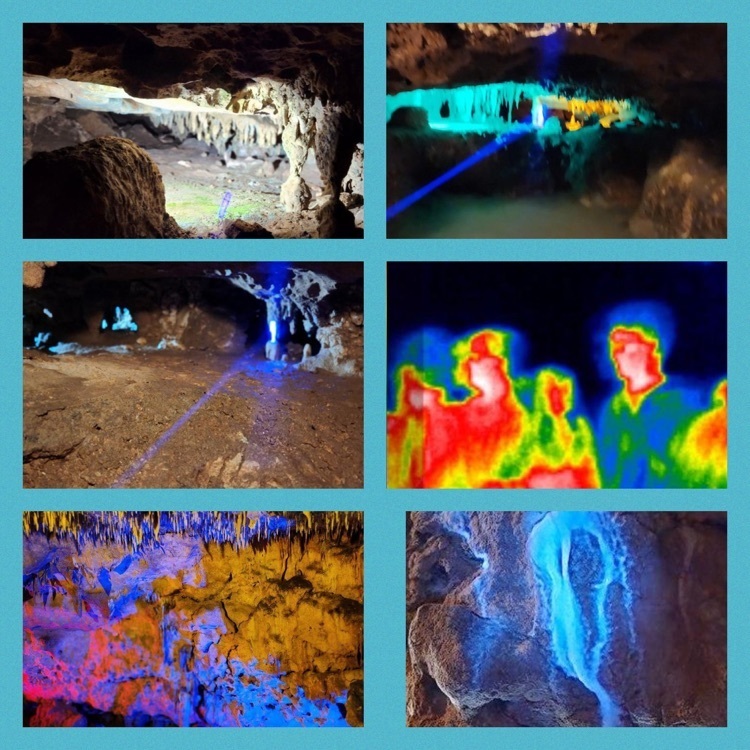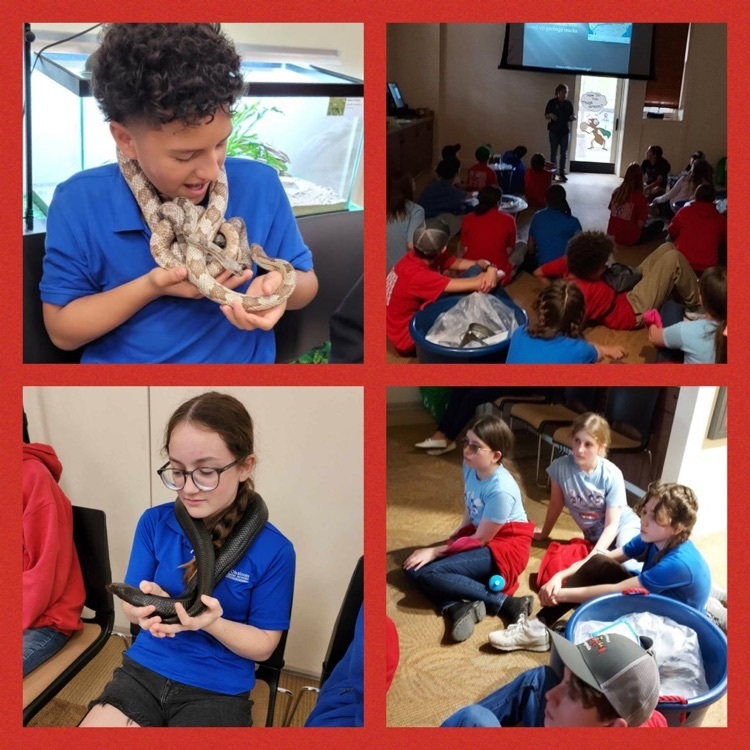 Love to see our 6th and 7th graders working together to #SoarToNewHeights! Dr. Langshaw and Mr. Mortensen worked with students today to choose a research question for their next year's science fair projects. 🧑‍🔬🔬🥼🧪👨‍🔬 @ocsd1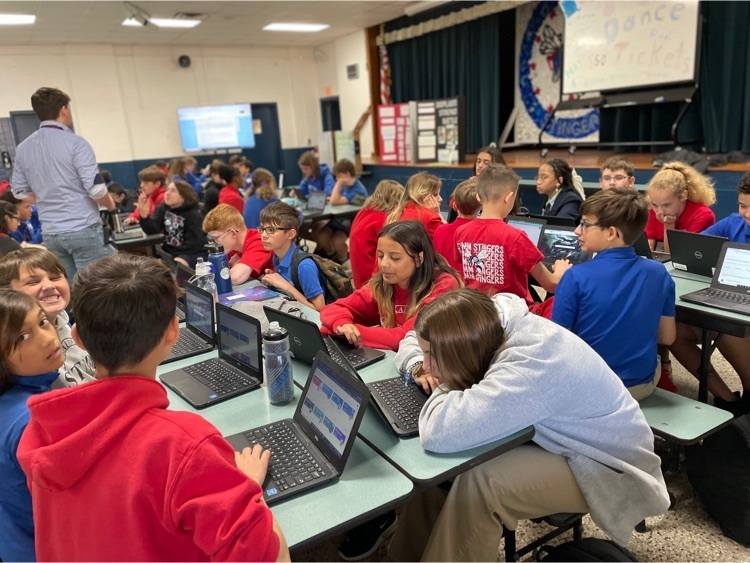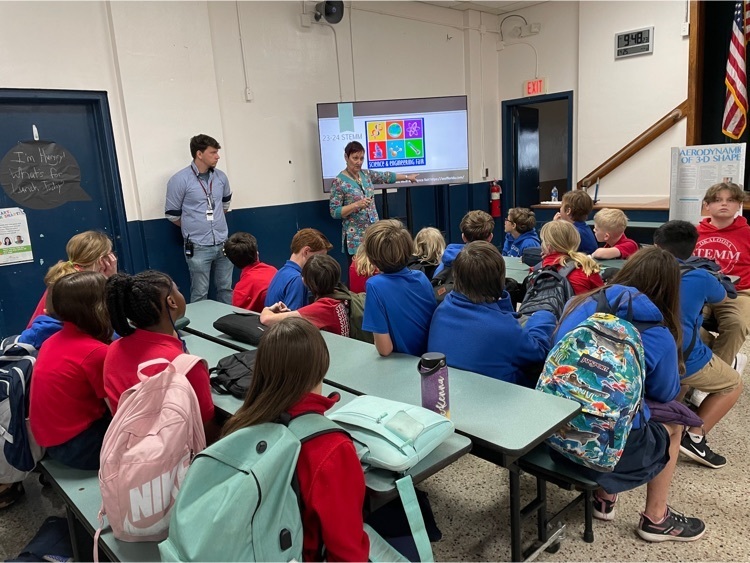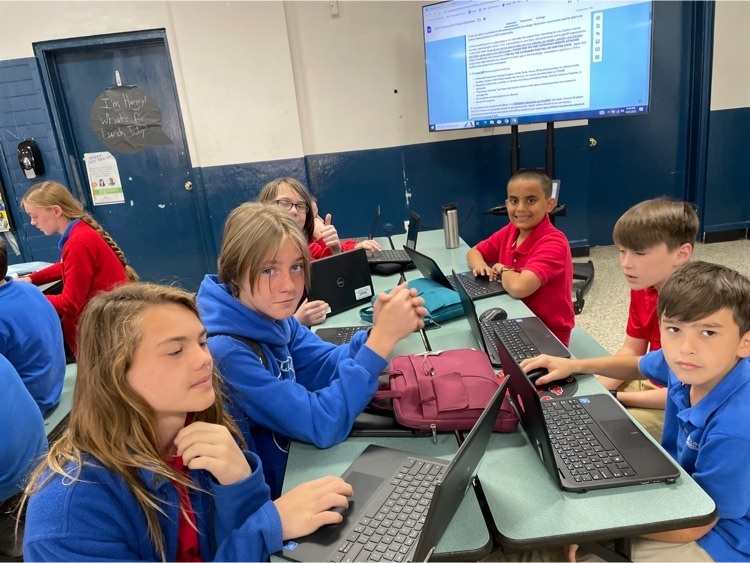 Thank you to all our Stinger students, parents, siblings, friends, and faculty who came out for Spring Fling on Saturday. Thank you to Mrs. Robbins, Mr. Van Dyke, and Mrs. LaFrenier for organzing this event! Thank you to Curry in A Hurry, B's Smoking BBQ, and Dippin Dots for keeping us fueled during the day. Thank you to the pros at DeFunk Disco for sharing their disc golf expertise. The weather was perfect, the food was delicious, the disc golf course was humming along, the rock paintings were creative, and the kickball game with the giant yoga ball was intense! We hope you and your family had a wonderful time!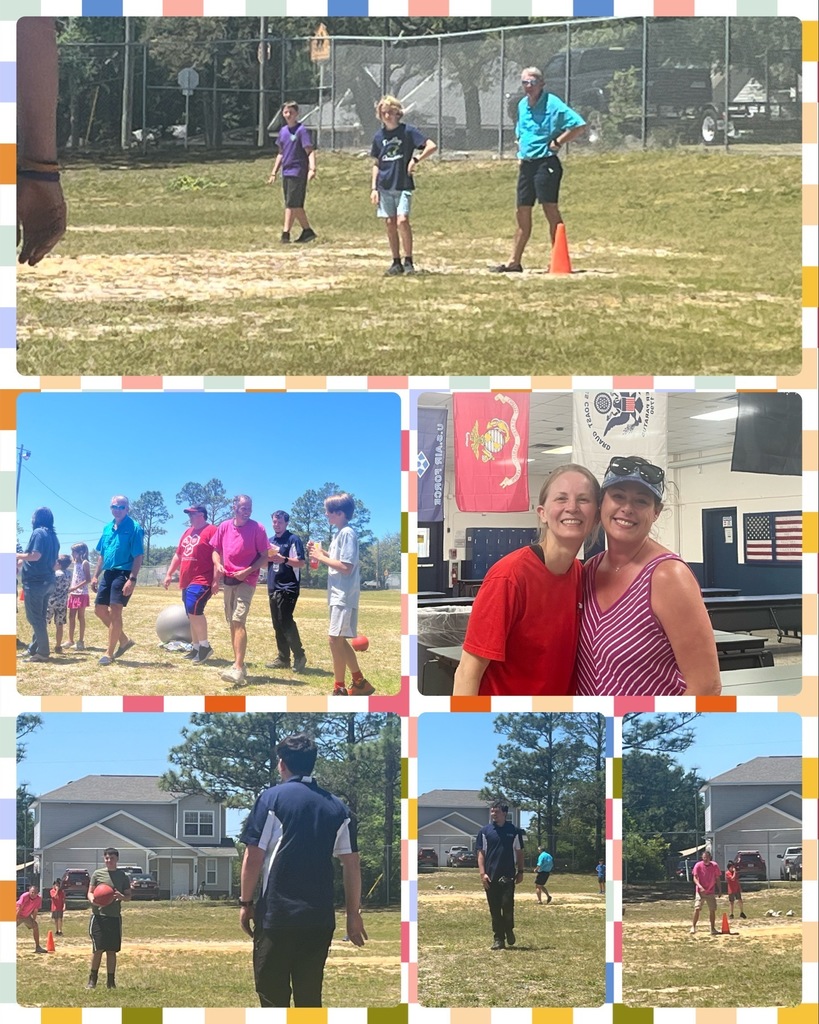 Here's an early look at our Silent Auction! Take a sneak peak at what you would like to bid on before the auction goes live TOMORROW at 12:00 pm!! Any bids made before noon will be cleared once the event is activated. A few more items will be added tomorrow. All bidding will be online this year.
https://go.charityauctionstoday.com/bid/1876?show=info

🚨Don't miss Open House April 13 from 4:00-6:00! Meet our community partners including Gus the Robot Dog from the Hsu Foundation, Bit Wizards, Beast Code, NWFSC, NHS Robotics, NaGISA, and more! Check out STEMM's teams and clubs! Silent Auction and pizza, too!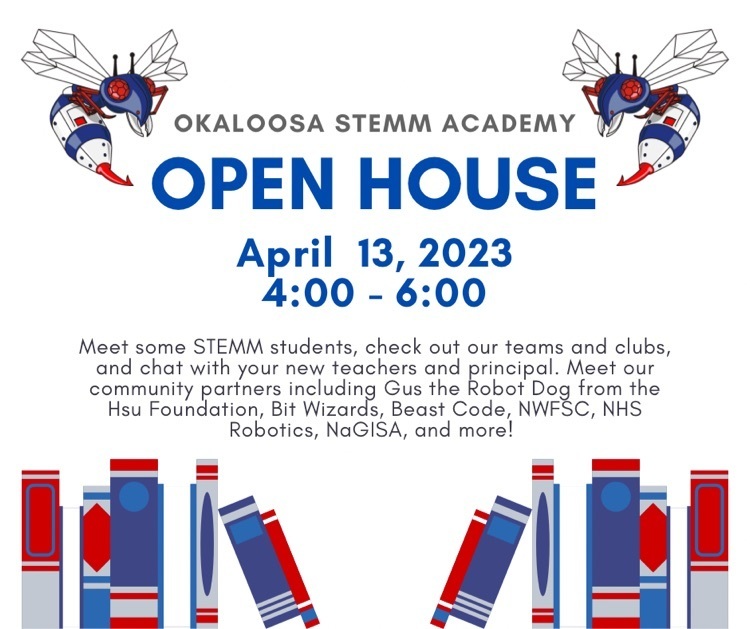 You won't want to miss our Open House, Book Fair, and Silent Auction on April 13 from 4:00-6:00. Our students will be showing off their hard work with demonstrations from their teams and clubs, displays, and more. We have a ton of great items up for bid in the Silent Auction.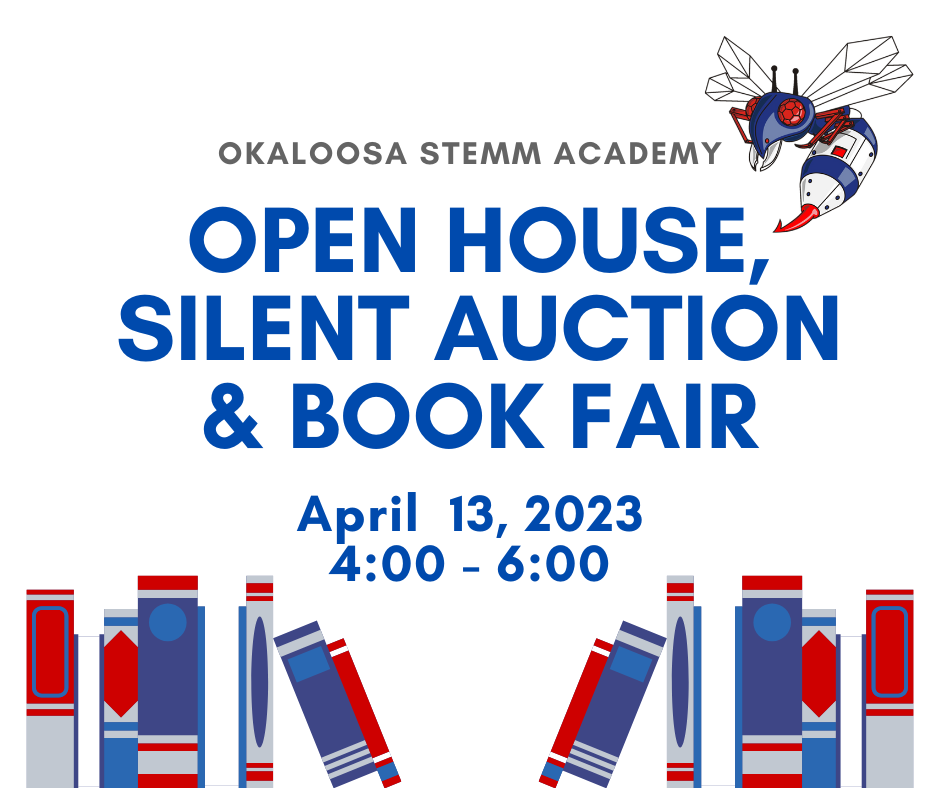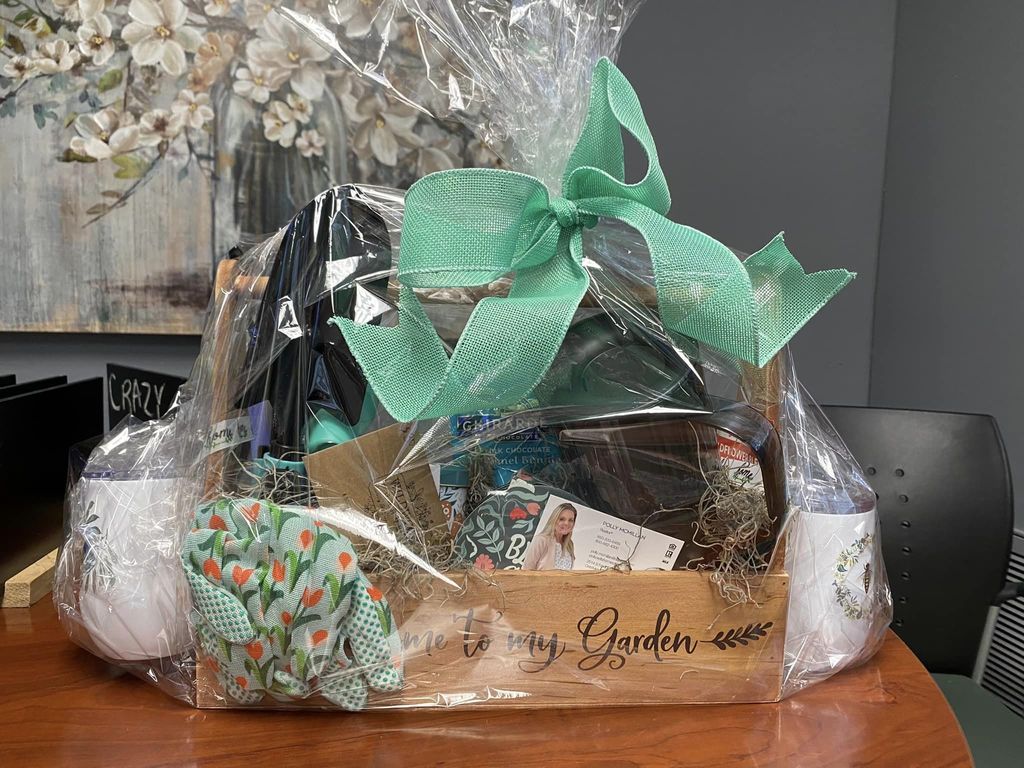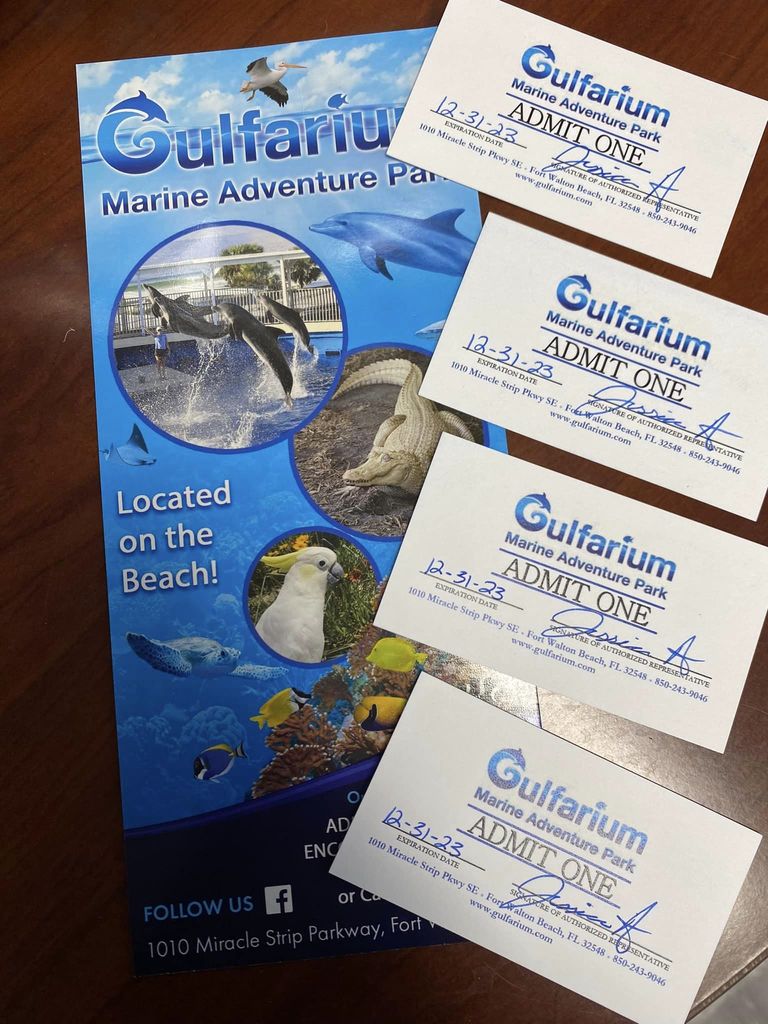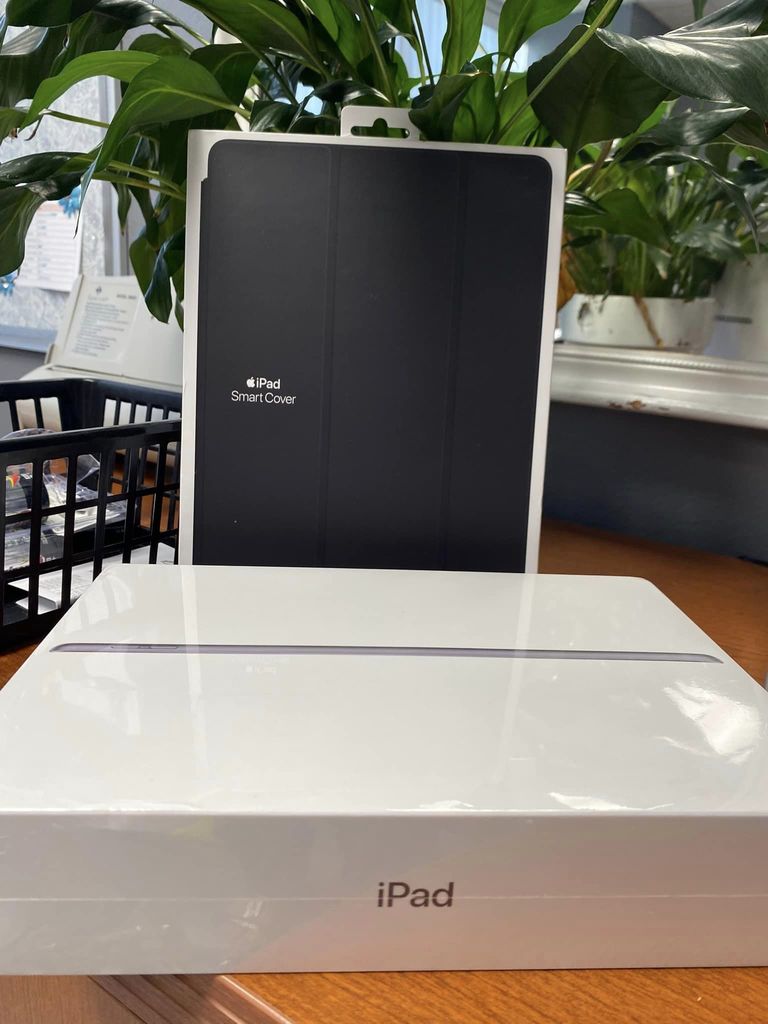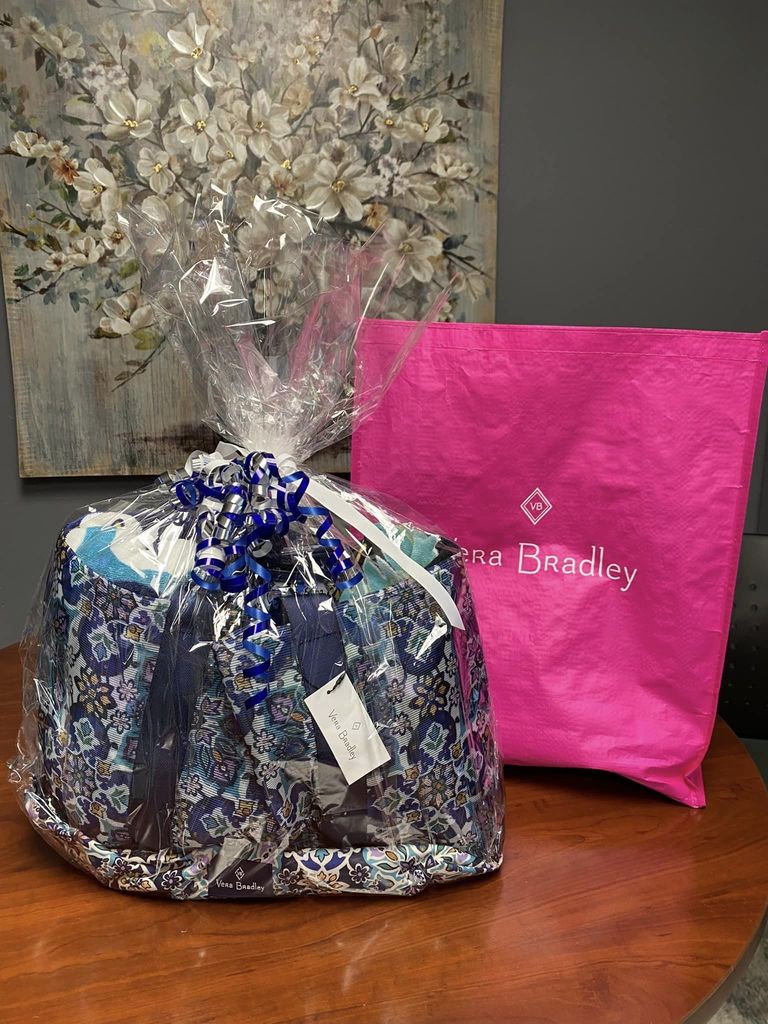 Our Stingers showed their #StingerSpirit at the State Science and Engineering Fair of Florida and at the Odyseey of the Mind state competition. They make us proud!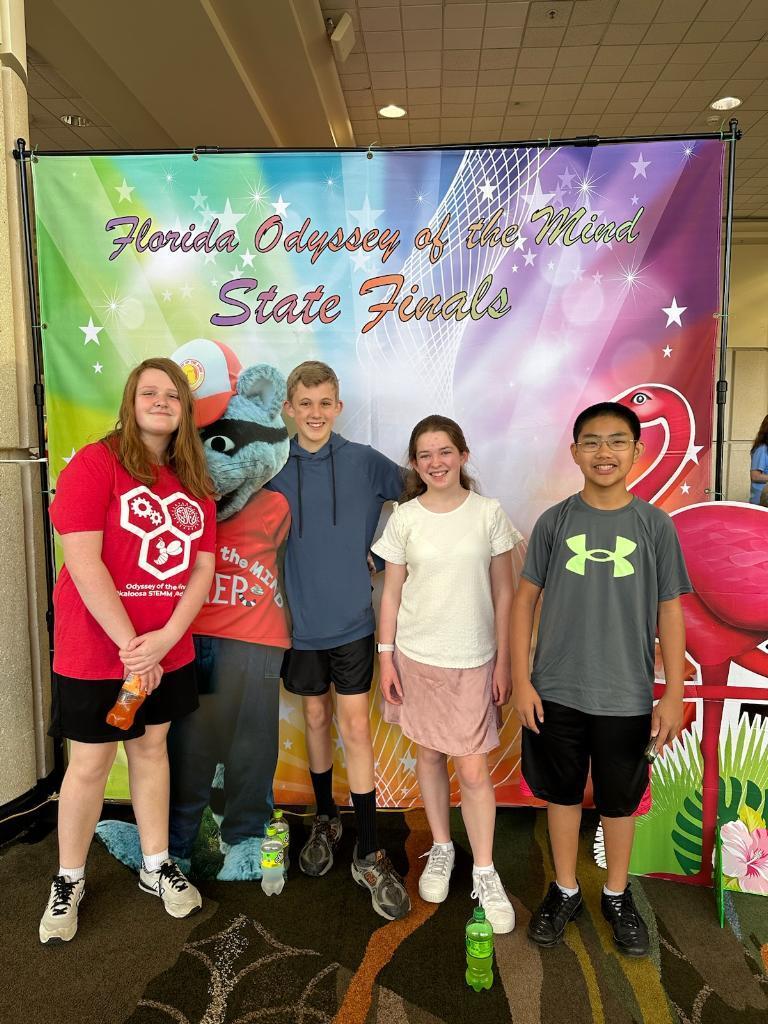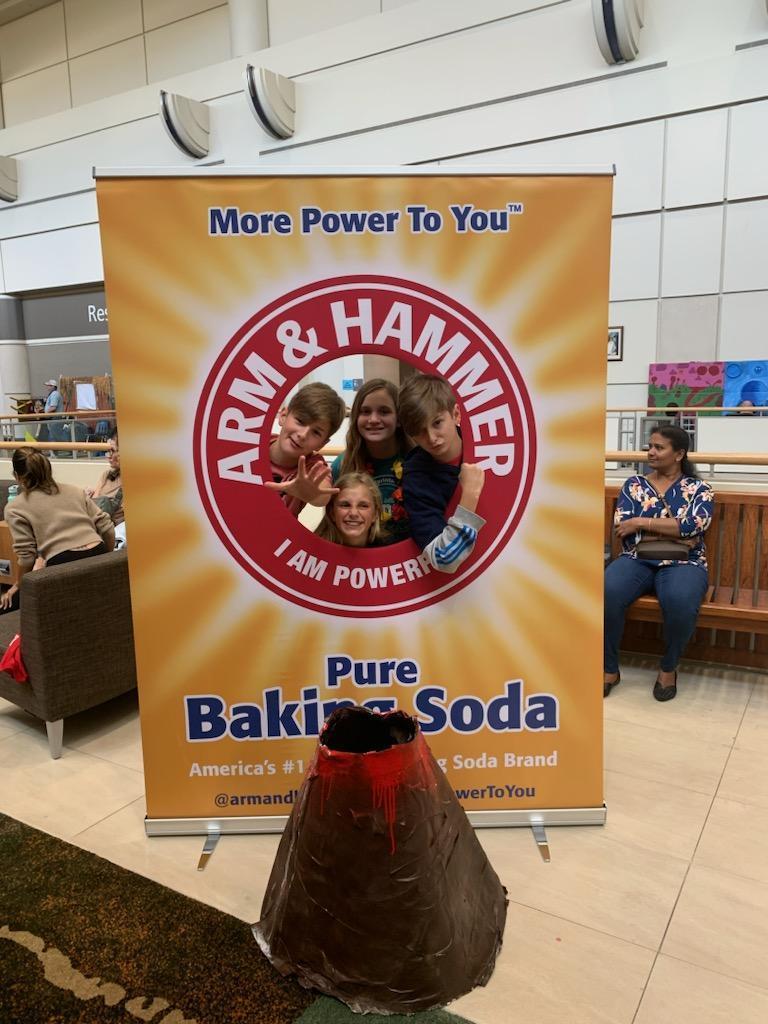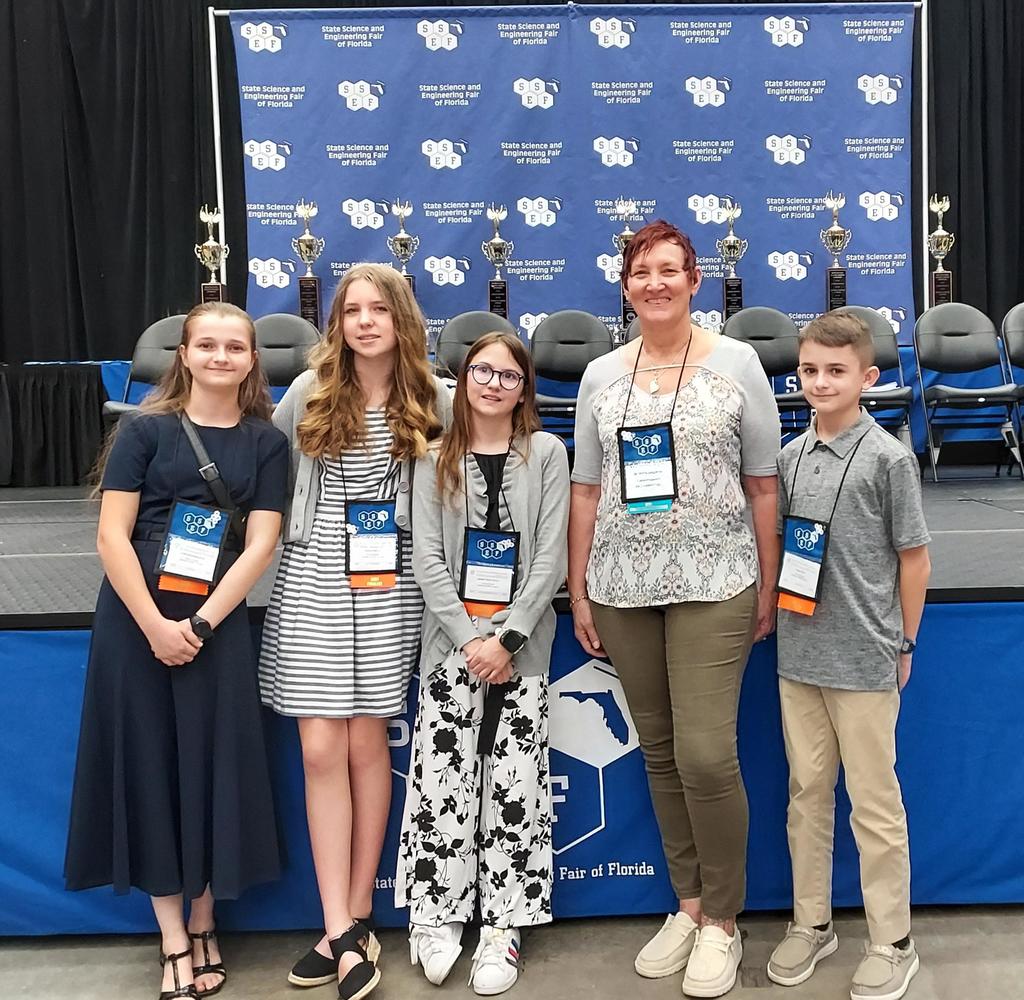 These Stingers make us proud by demonstrating our Core Values. Congratulations to our Students of the Month!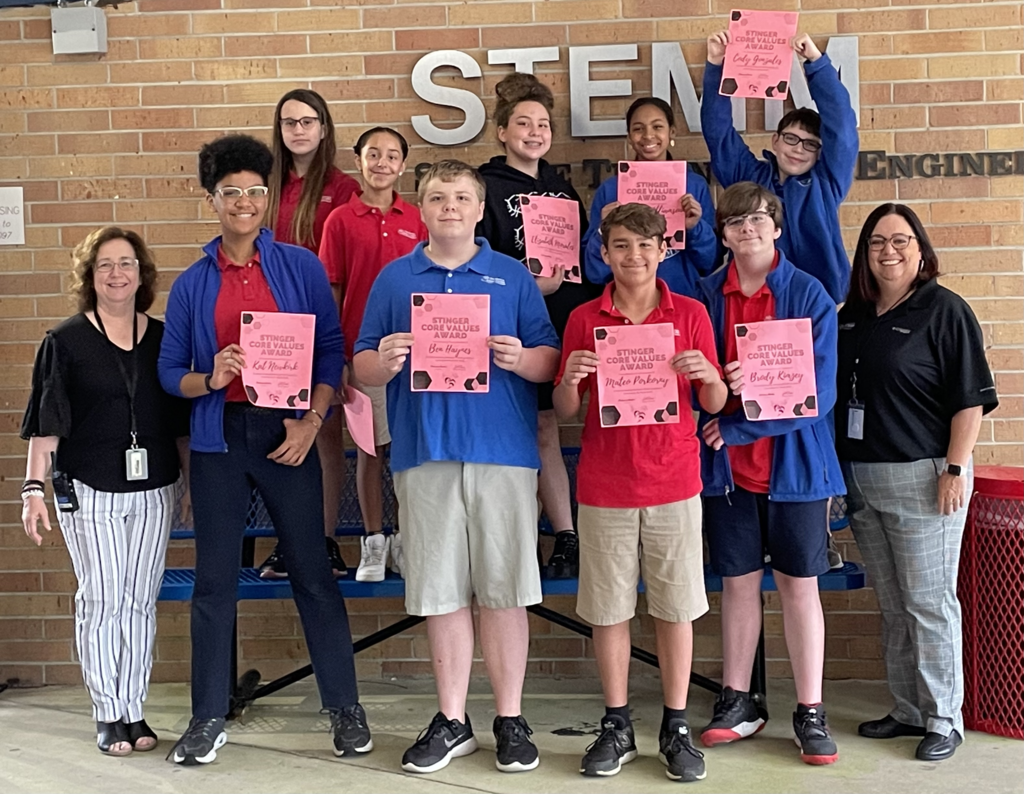 End your Spring Break with a delicious dinner tonight from Brozinni! 20% of all proceeds from 3pm to 8pm go to STEMM.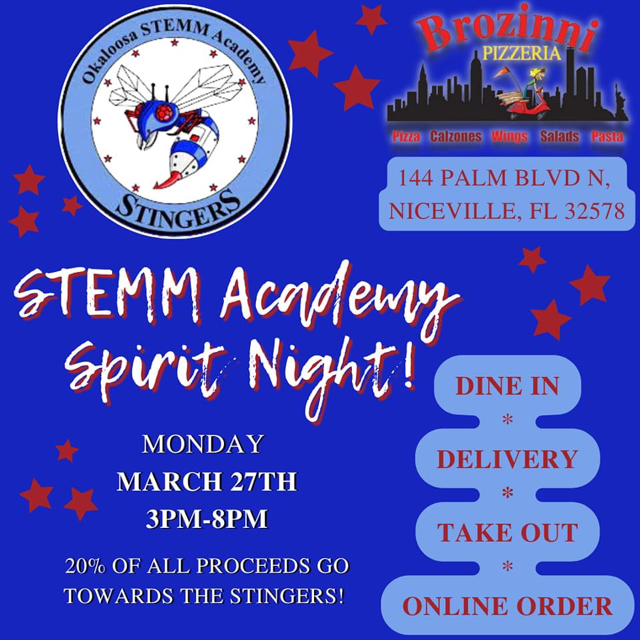 Dr. Thomas Gilbar and volunteers from the University of West Florida and Northwest Florida State College provided all of our students with a fantastic Science Showcase. We love our partnerships with our community stakeholders!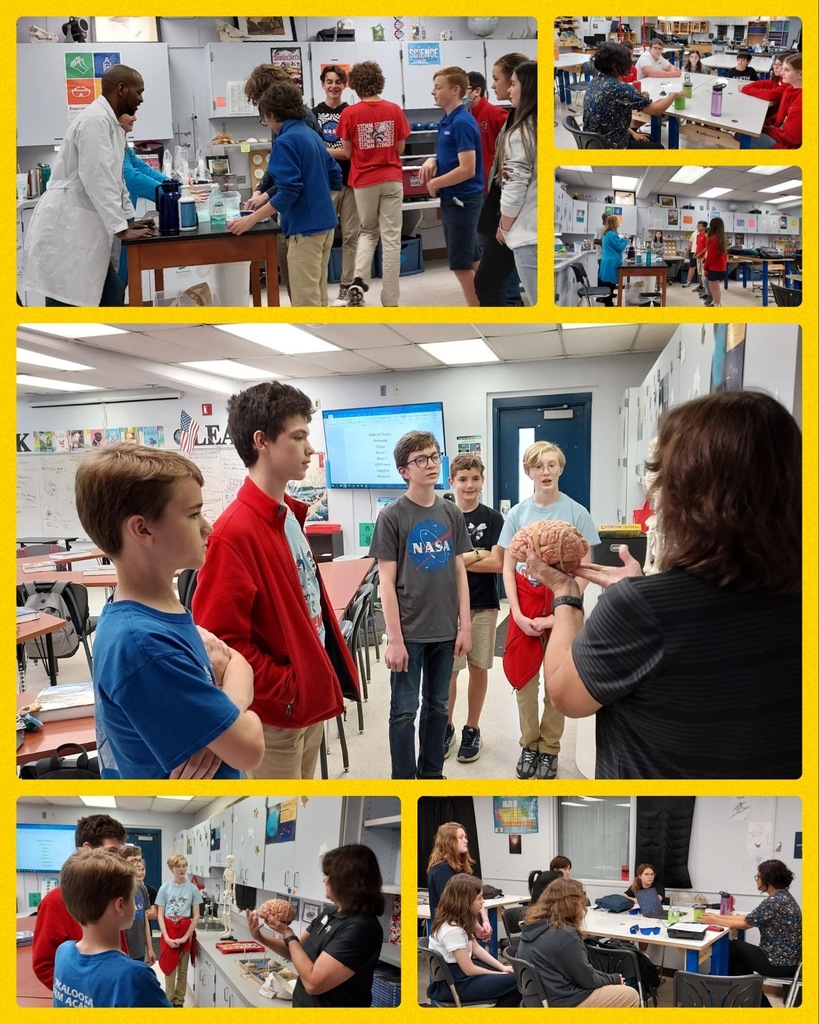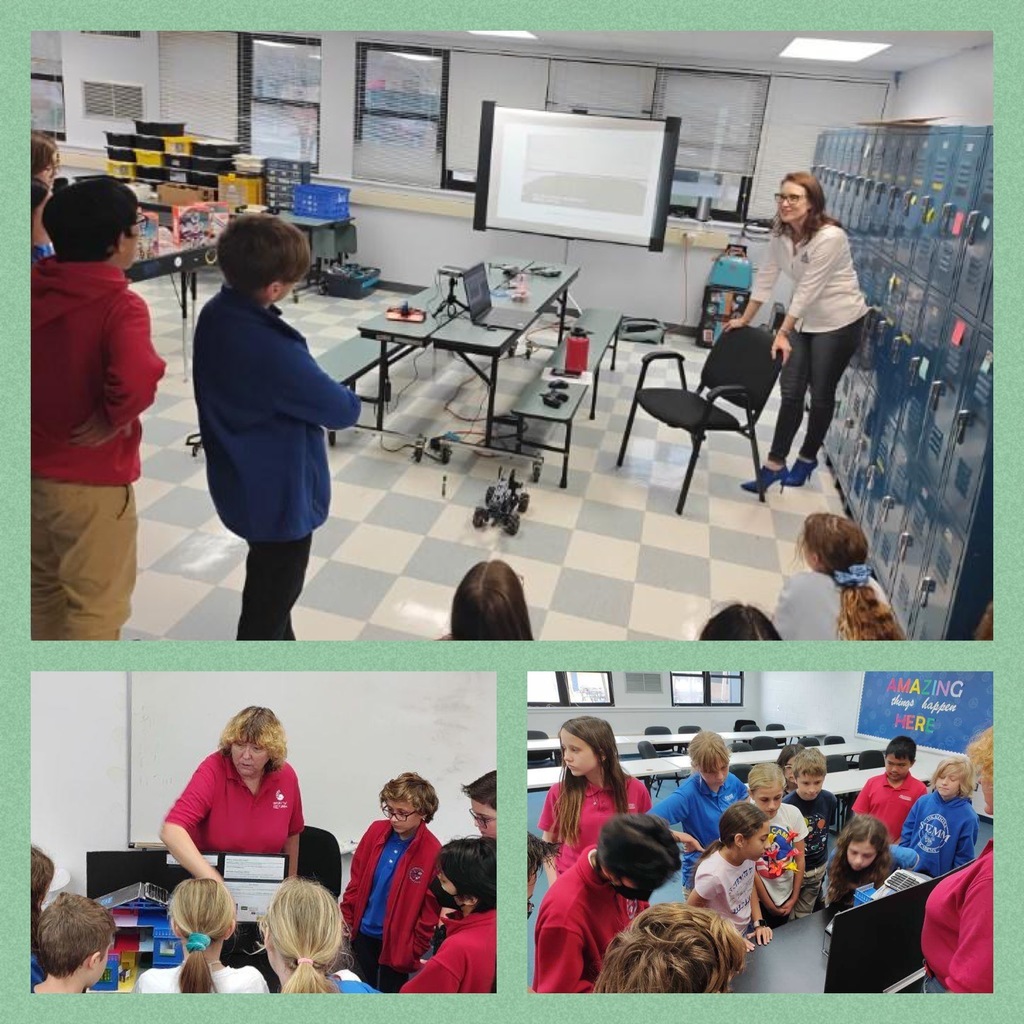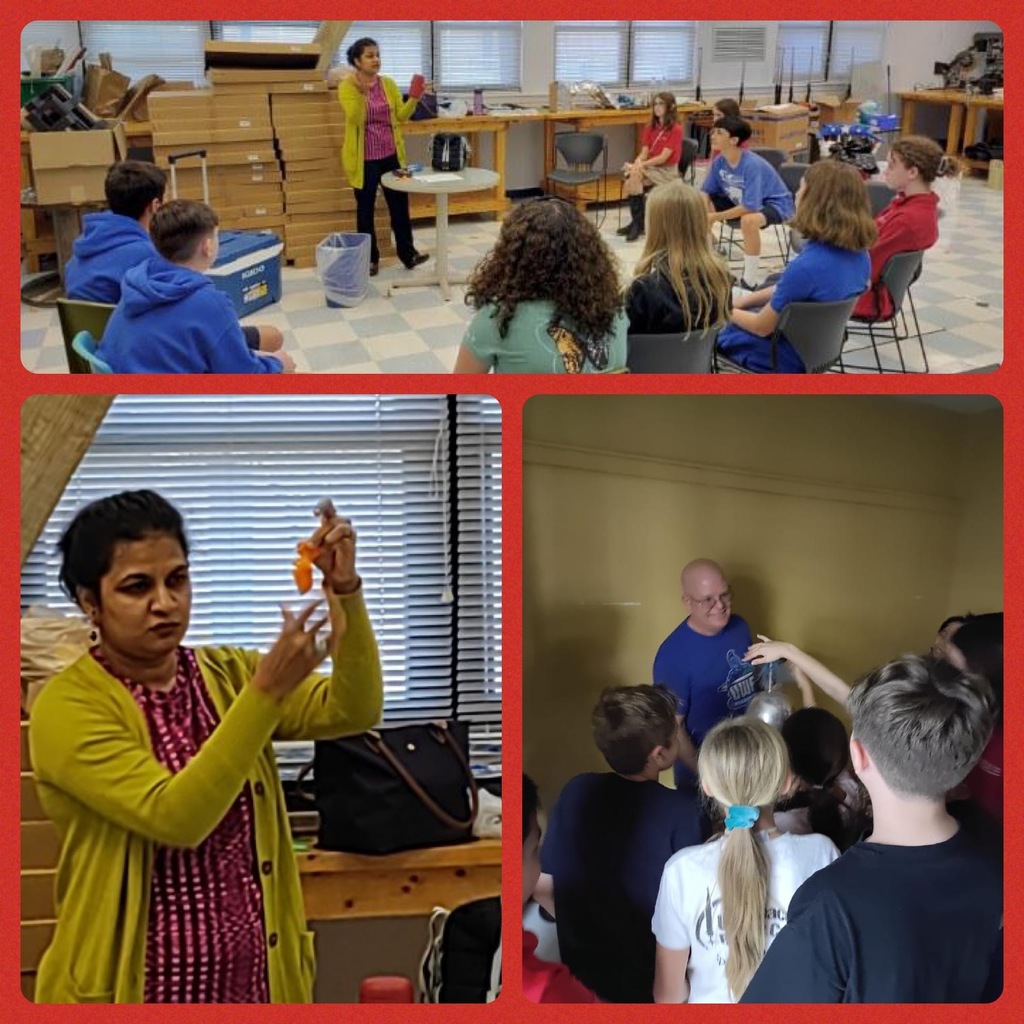 Carter, Brannon, Aiden, and Mason showing their #StingerSpirit on the field, playing for the Lewis Falcons. They won their first game of the season!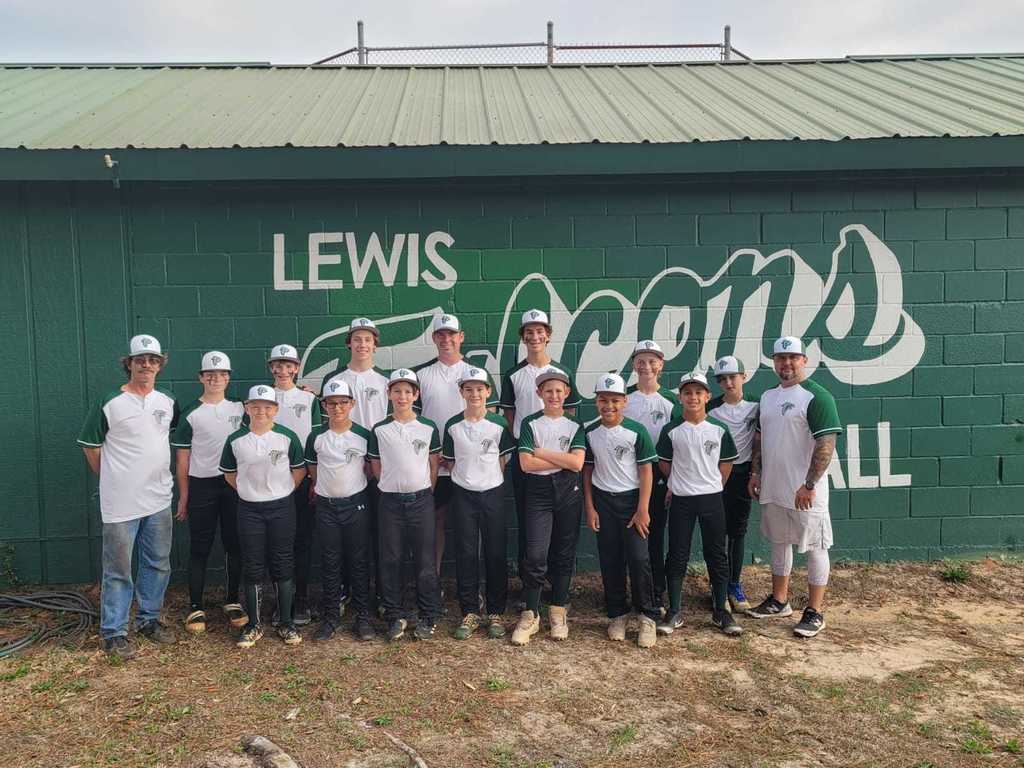 STEMM Skymasters showed off their drone skills, earning second place overall and numerous individual awards at the HSU Drone Team Challenge competition. Congratulations. Coach Crawley and Skymasters!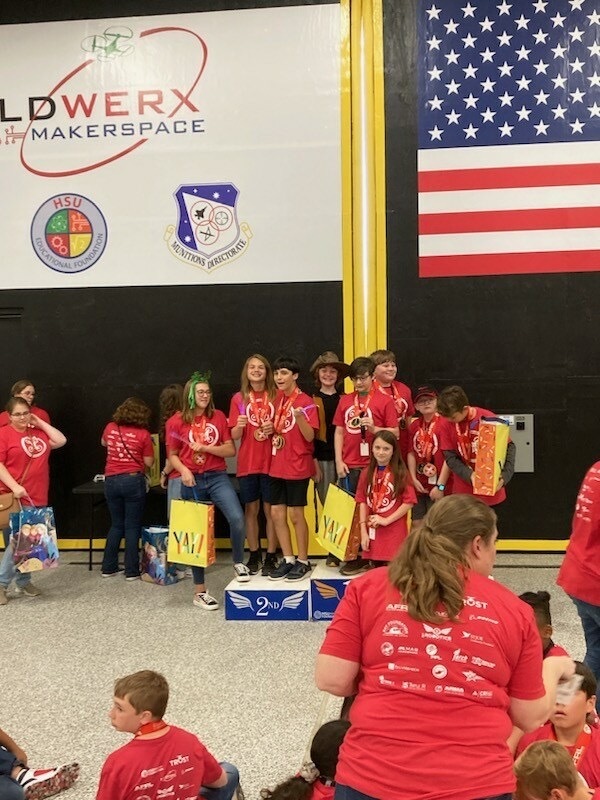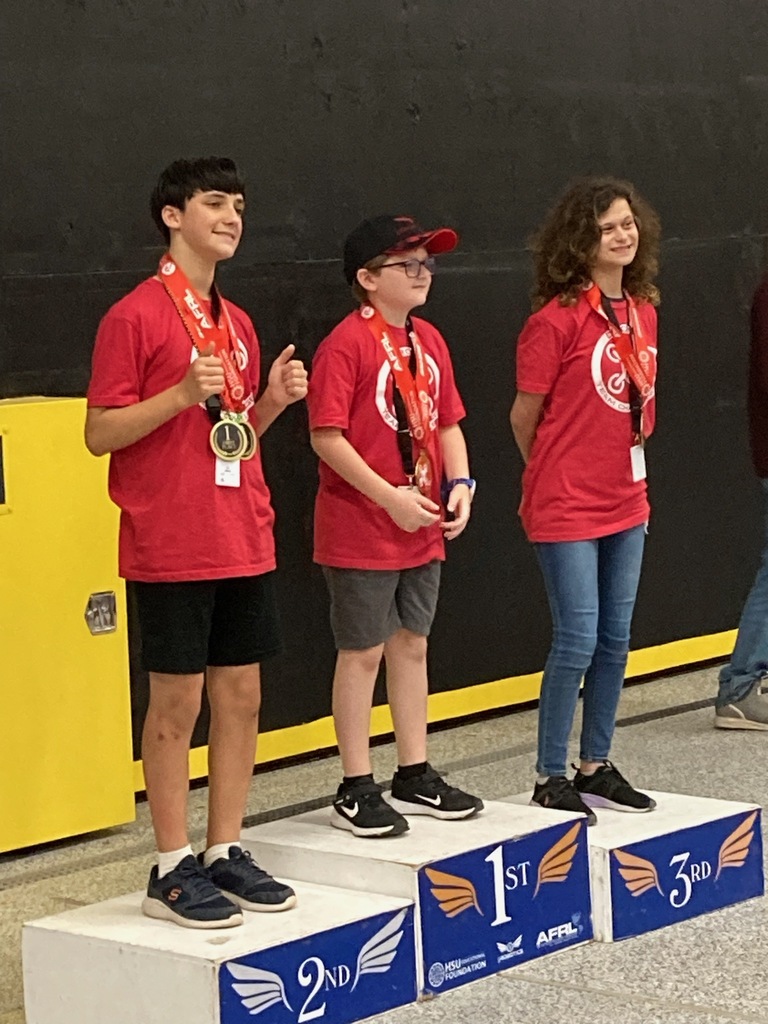 Congratulations to our Students of the Month! These fabulous Stingers are recognized for demonstrating our Core Values.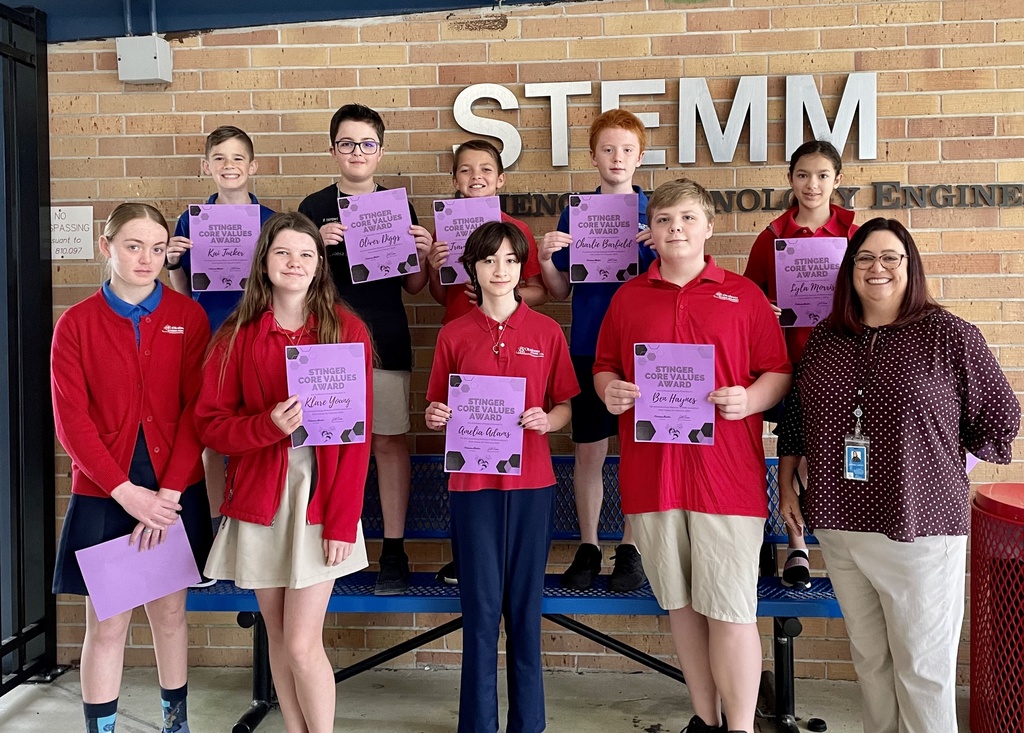 Congratulations to our Odyssey of the Mind teams for their performance at the Emerald Coast Regional Odyssey of the Mind competition. Both groups got a bid to advance to the Florida OM State Tournament. Congratulations to Mr. Flynn, Dr. Morris, Mrs. Crawley, and the OM team!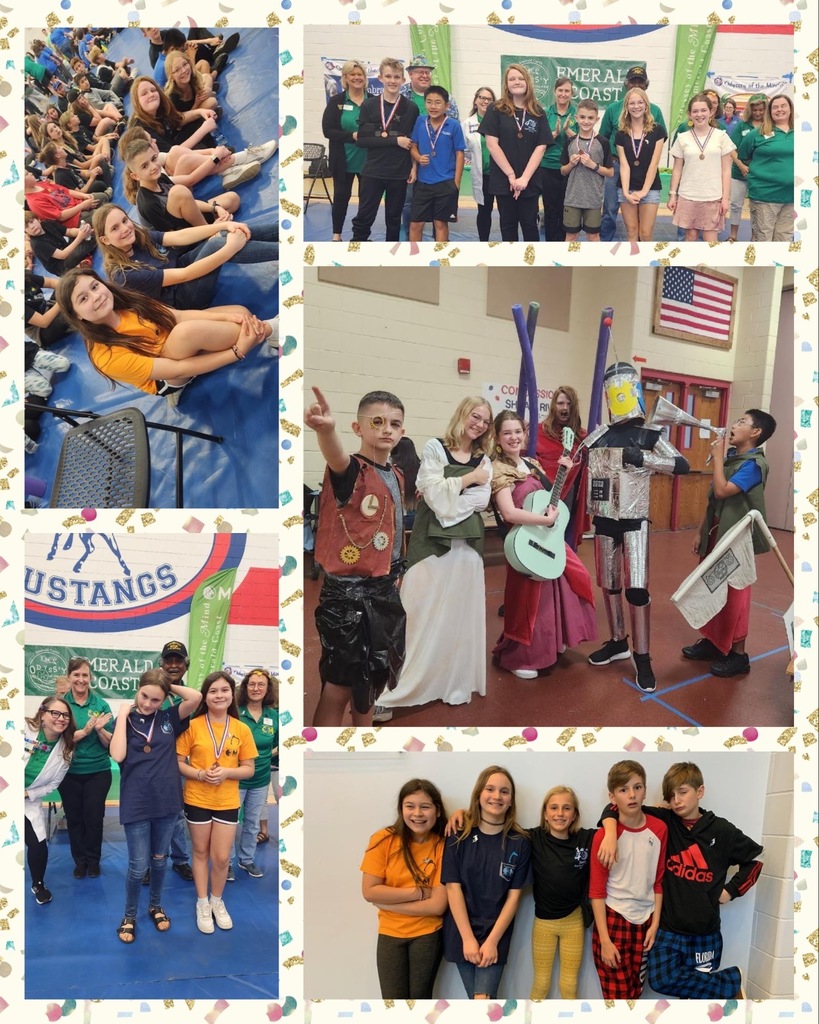 February is KINDNESS month; however, it is KINDNESS day every day at the STEMM Academy. The HOPE Squad is sponsoring a "I LOVE MYSELFIE" Valentine's Skate Party 14 February with a $10 entry fee. Come have a blast skating with your friends! We HOPE to see you there!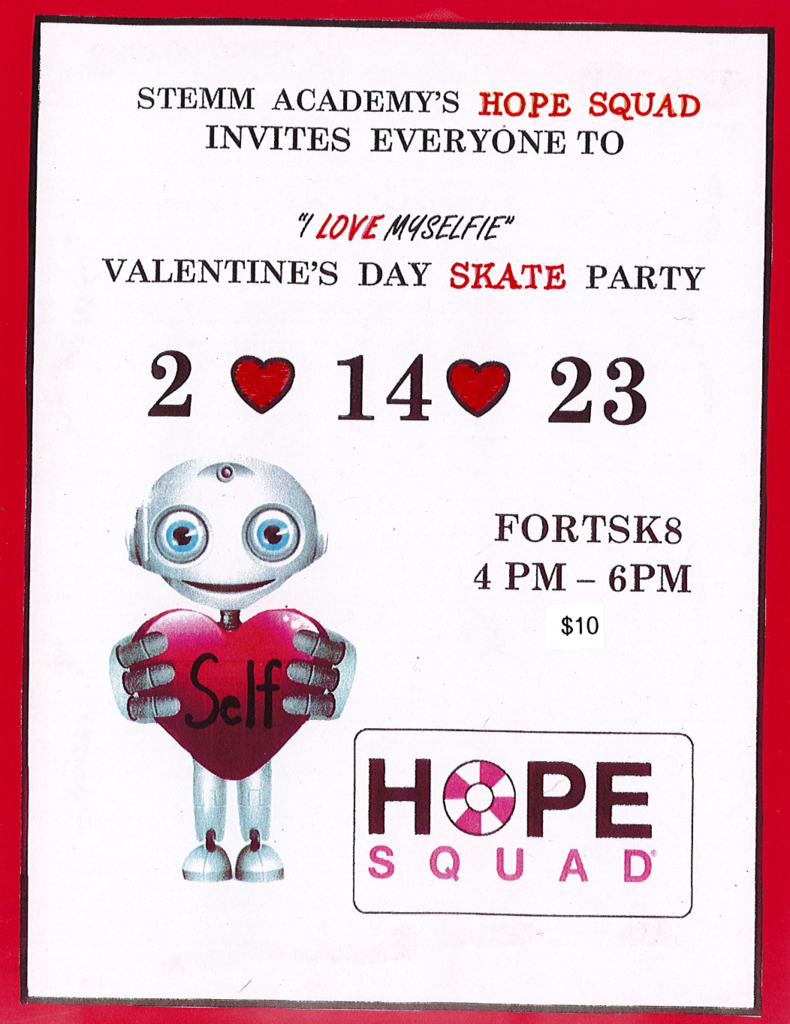 We are ready to add some amazing students to our STEMM Stinger family next year! New students interested in attending the STEMM Academy for the 2023-2024 school year should apply now! Visit
https://bit.ly/STEMMApplication
to find out more and to begin your application process.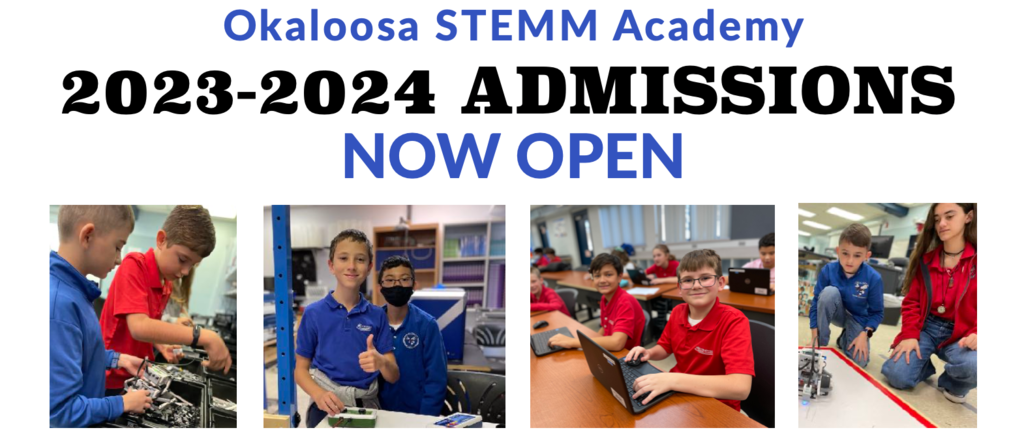 Due to inclement weather, all school start times will be delayed one hour. Bus riders should arrive at their bus stop exactly one hour later than usual. Car riders should be dropped off one hour later. Schools will release at their regular dismissal time.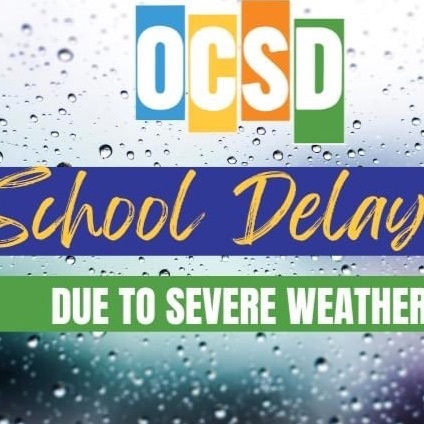 We are now accepting applications for the 2023-2024 school year! Any 6th-, 7th-, or 8th-grade student in Okaloosa, Walton, or Santa Rosa counties is welcome to apply to the STEMM Academy. Because the STEMM Academy has a rigorous, advanced program of study with high school-level classes offered beginning in 6th-grade, students are selected based on a strong academic record with high math and science achievement. Visit
https://bit.ly/STEMMApplication
to find out more and to begin your application process.