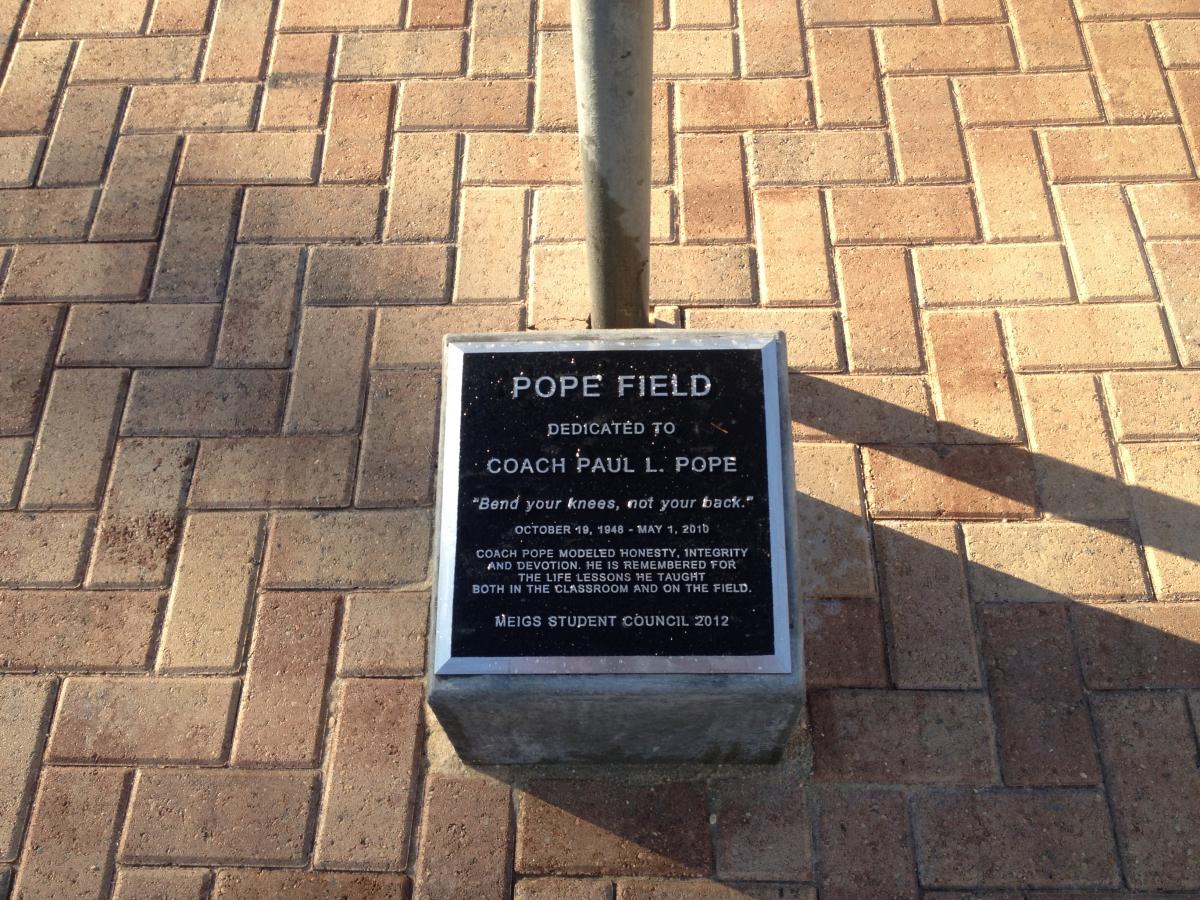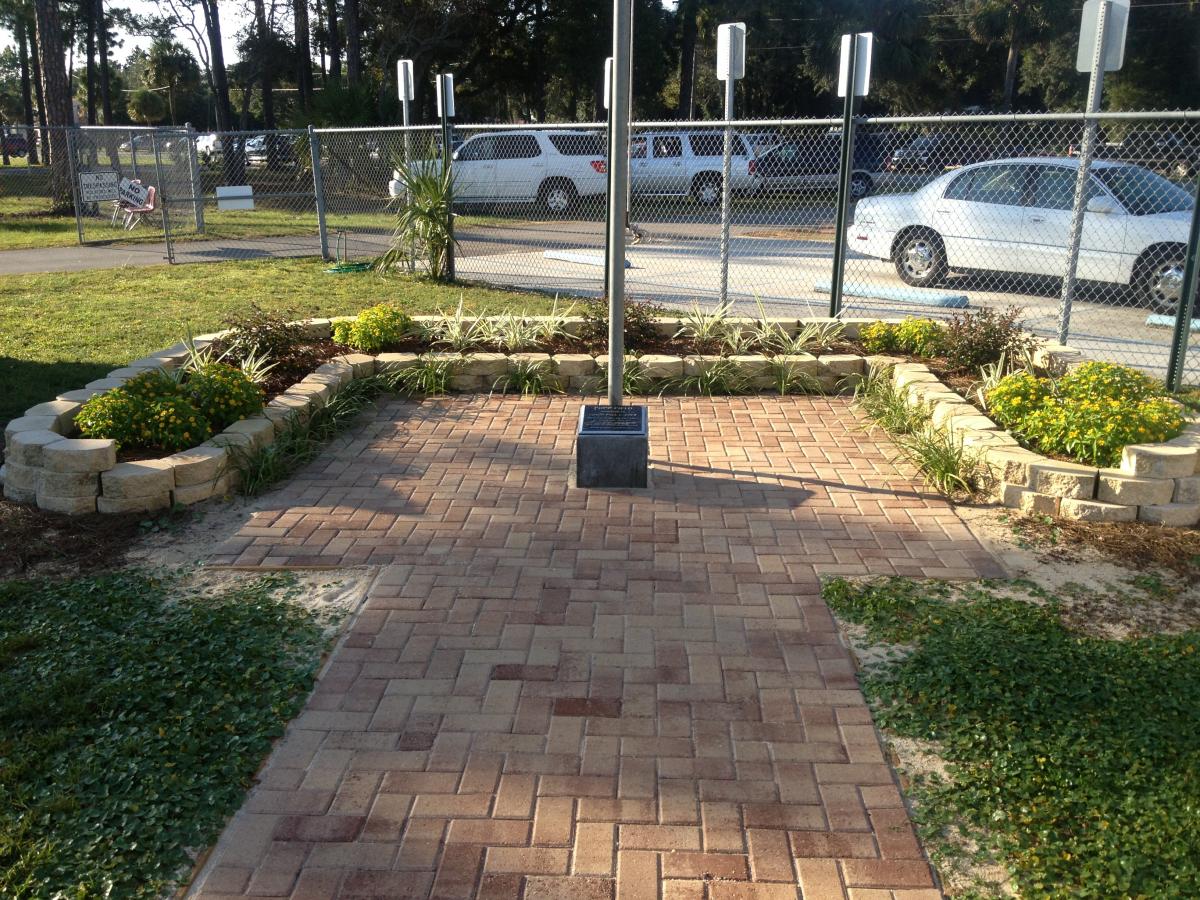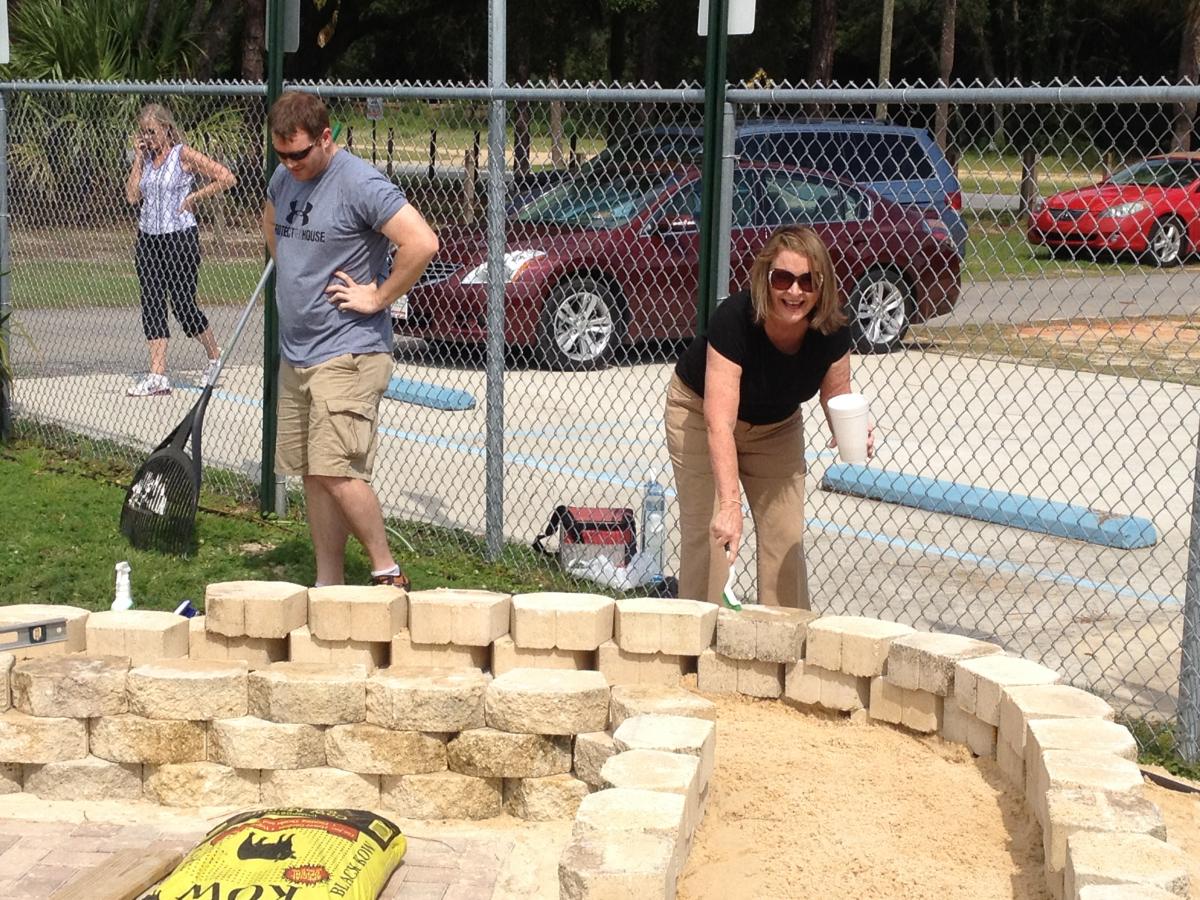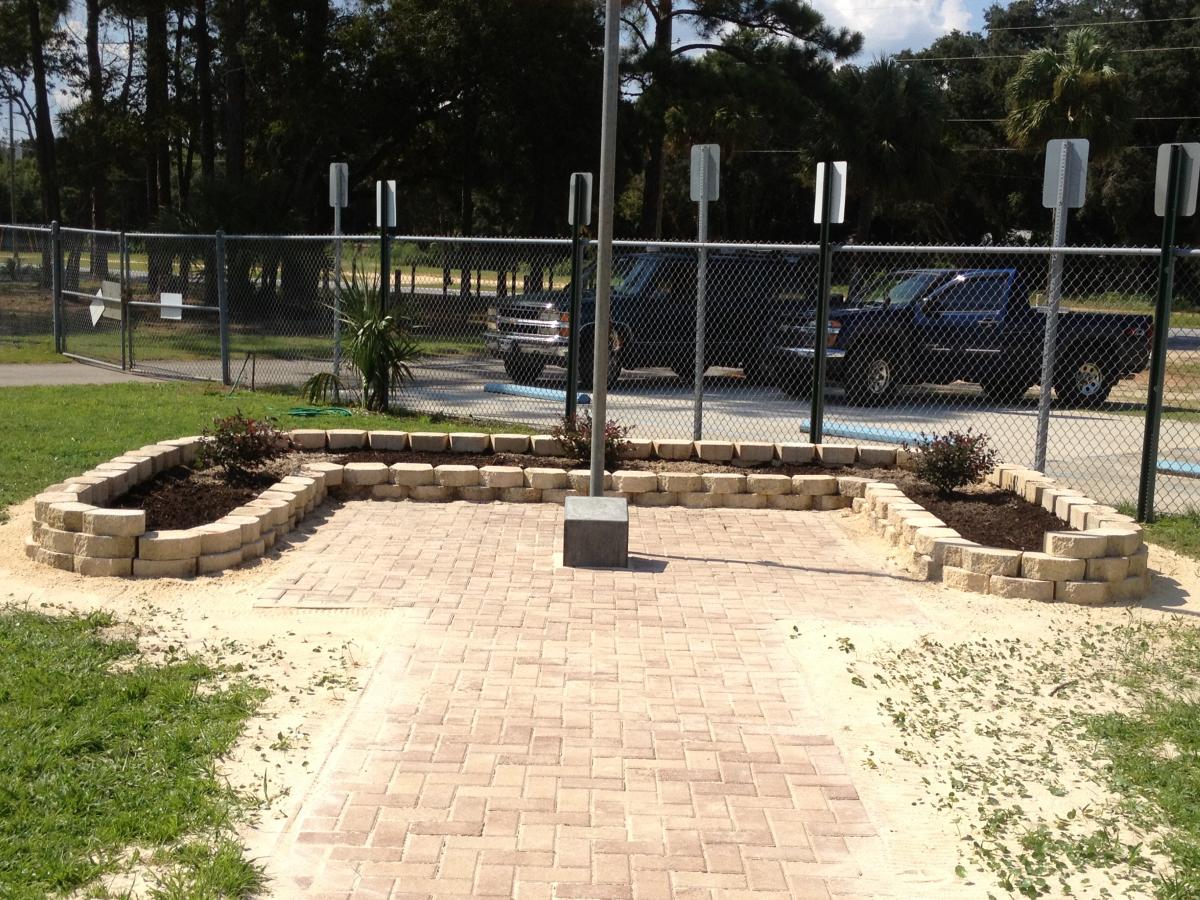 Pictures from the Student Council, Pope Field Memorial Project
Who are we?
Student Council is an organization representing Meigs' students' interests and concerns through student government. It is made up of 1-2 students from each of the 26 advisory (homeroom) groups. We represent all Meigs' students!
What's our purpose; what do we do?
Student Council develops leadership, responsibility, and democratic thinking. It encourages interest and participation in projects that benefit our school and community. We share a commitment to upholding high standards of behavior and scholastic achievement, not only for ourselves but for all Wildcats. SC students serve as a link with the advisories and stay alert to students' needs.
Recently, here are some projects involving SC members:
Fund raising and completion of the Pope Field Memorial

Red Ribbon Week (drug prevention program)

Request for improvements to Ramp 4 bathroom (completed)

Canned Food Drive (Sharing and Caring donations)

Coats for Kids collections for donation

Candy-gram Sales benefitting Change for Children

Help with Favorites selection for the yearbook

Teacher appreciation activities
Who is eligible to participate?
To be in Student Council, representatives are chosen by their advisory group. Most advisories have a representative and an alternate so that one or the other can attend all meetings. These representatives must have at least a C+ average and good conduct in all classes. Grades must be maintained all year. For officers, the academic standards are higher.
Who are the Officers for 2014-15?
President: Bentley Siner

1st Vice President: Laura Morris

2nd Vice President: Makenzi Harris

Secretary: Christopher Kaczor

Treasurer: Allison Oldnettle
The officers meet to plan the agenda for the next meeting and to make decisions on the direction of the organization. They announce and run meetings, coordinate working committees, and select committee chairmen for projects.
When are meetings held?
Currently meetings are not scheduled on a regular basis, but most are held during advisory with the bulk of work being done by committees that meet before or after school. Officers are trying to set more regular meeting times.
Who is the Student Council sponsor?
Mrs. Wood, room 14
How can you become involved?
We welcome all students who want to contribute and who set high personal standards. Not all members are available to stay after school due to other school activities, so we often need reliable helpers! See Mrs. Wood.