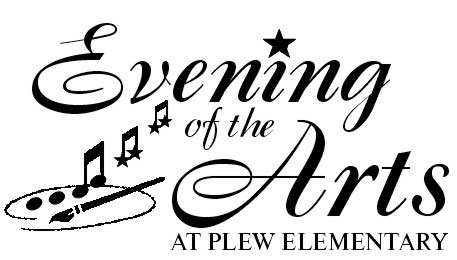 We are very excited to announce Plew Elementary School's annual Evening of the Arts. It will be held in April 2023. Actual date is TBD. The evening will feature a silent auction, classroom art galleries, student gallery store, dinner, dessert and live performances by local musicians. This fundraiser raises more than money. It raises awareness of the importance of art in our classrooms and in our lives.
Our students are already working hard to prepare for the event and are looking forward to sharing this evening with you! Please mark your calendar.
Sponsored by the Plew Parent Leader Association, Inc.
Help us get ready for the Evening of the Arts. The following links will take you to pages with resources you may find useful for Evening of the Arts: