The Guidance Department welcomes our new school counselor, Amber Carnathan. She is assigned to students whose last names begin with Ro – Z, and her email address is
Amber.Carnathan@okaloosaschools.com
.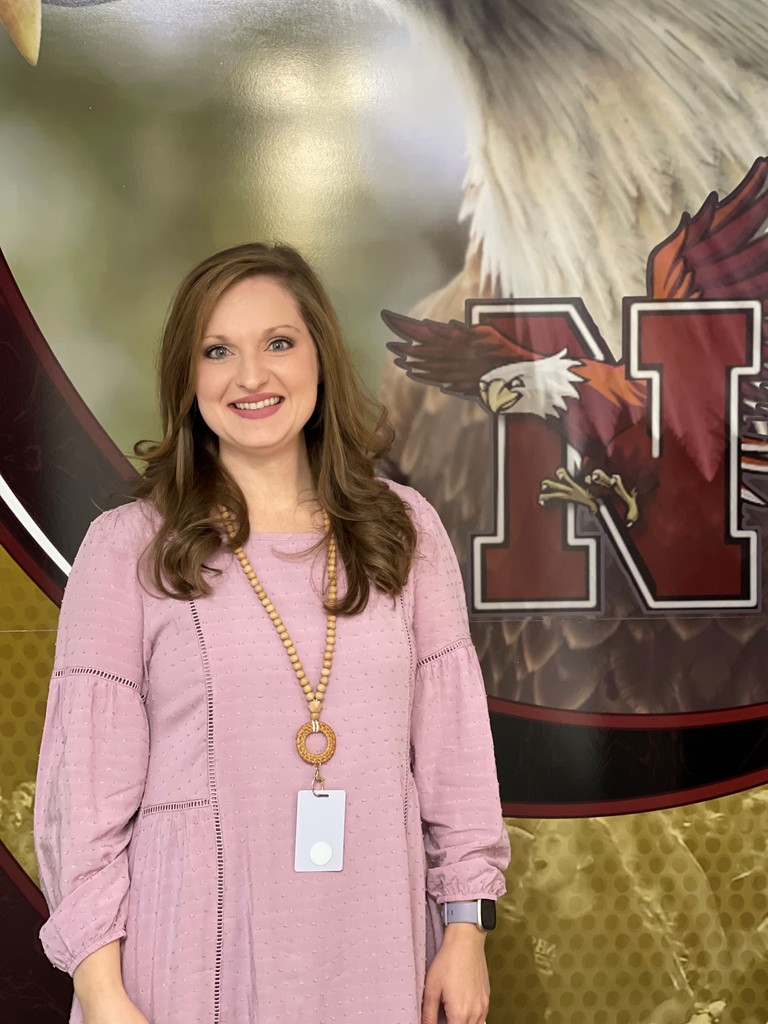 The Eagle Pride is headed back to Pasadena!! NHS proudly announces that the Eagle Pride has been invited to march in the 2024 Tournament of Roses Parade on New Year's Day in Pasadena, California - we revealed the news to our band students today. SO PROUD!! GO EAGLES 🦅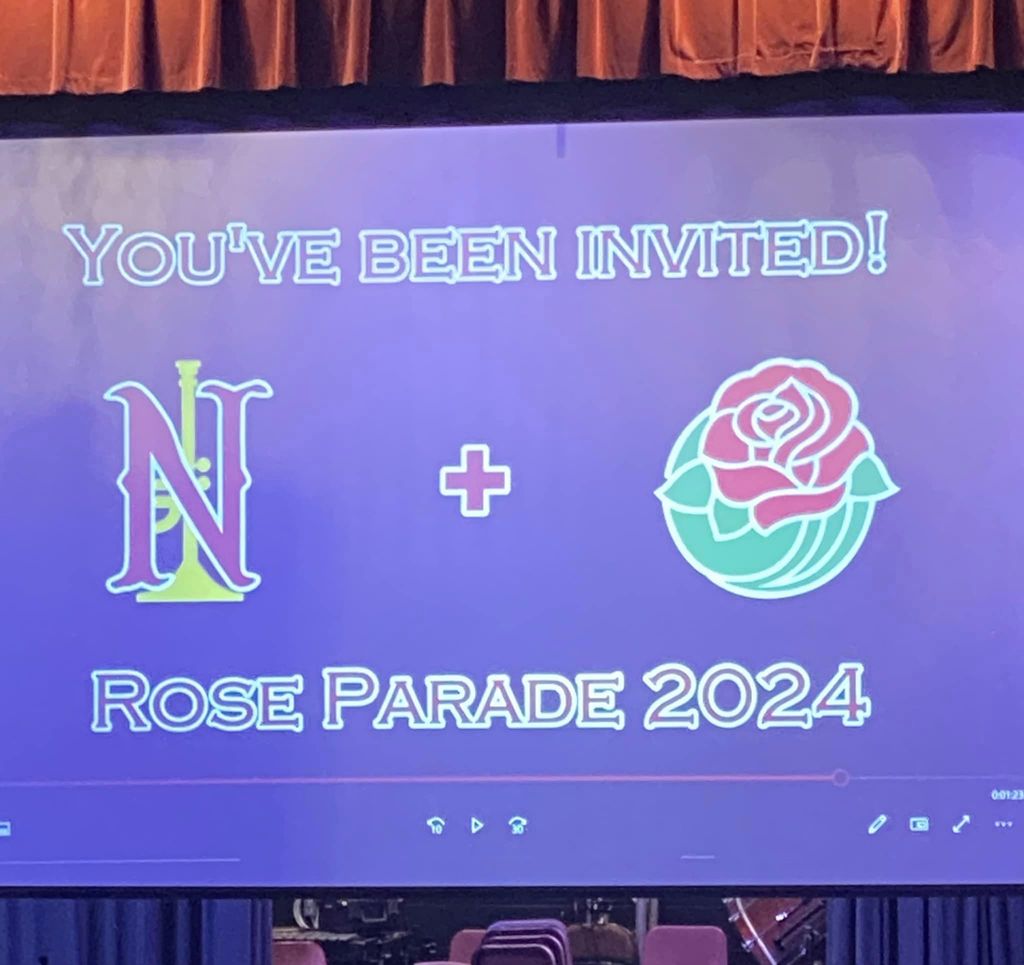 This past weekend in the Superdome, FIVE Eagle Pride twirler alumni did their part as members of the FSU Marching Chiefs to bring home the victory for the Florida State Seminoles!! GO EAGLES 🦅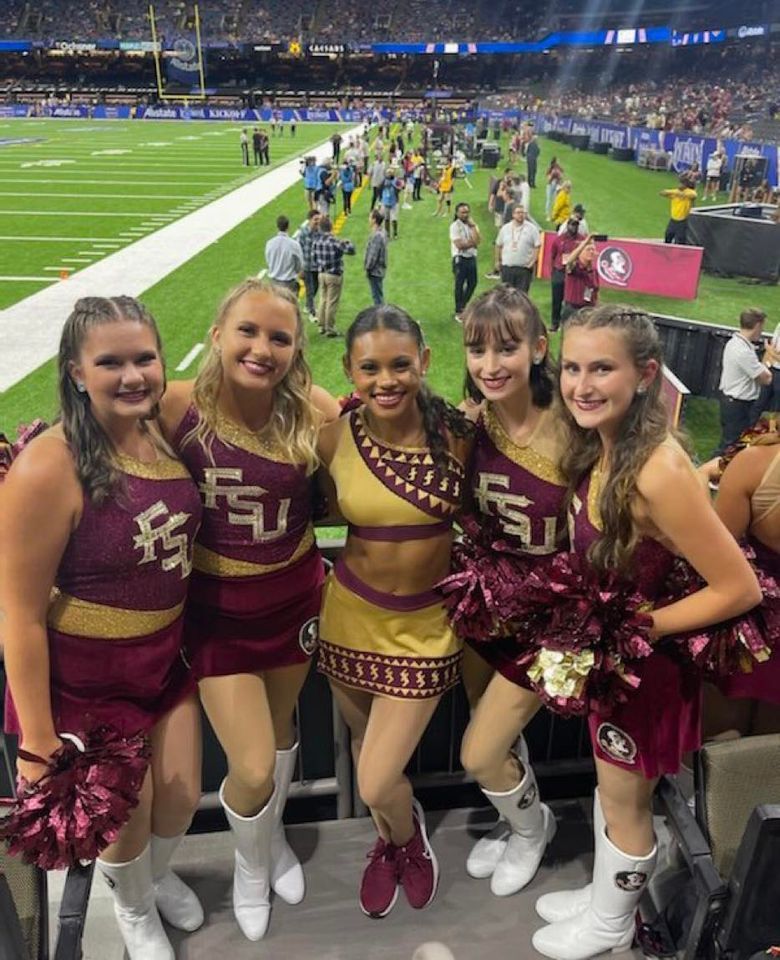 Congratulations to Rayne Mendez, a junior at NHS, for receiving the Hispanic Recognition Award from College Board for her performance on her AP exams last year. Rayne was a student at Dripping Springs HS in Texas last year and we are excited that she is a new Eagle! GO EAGLES 🦅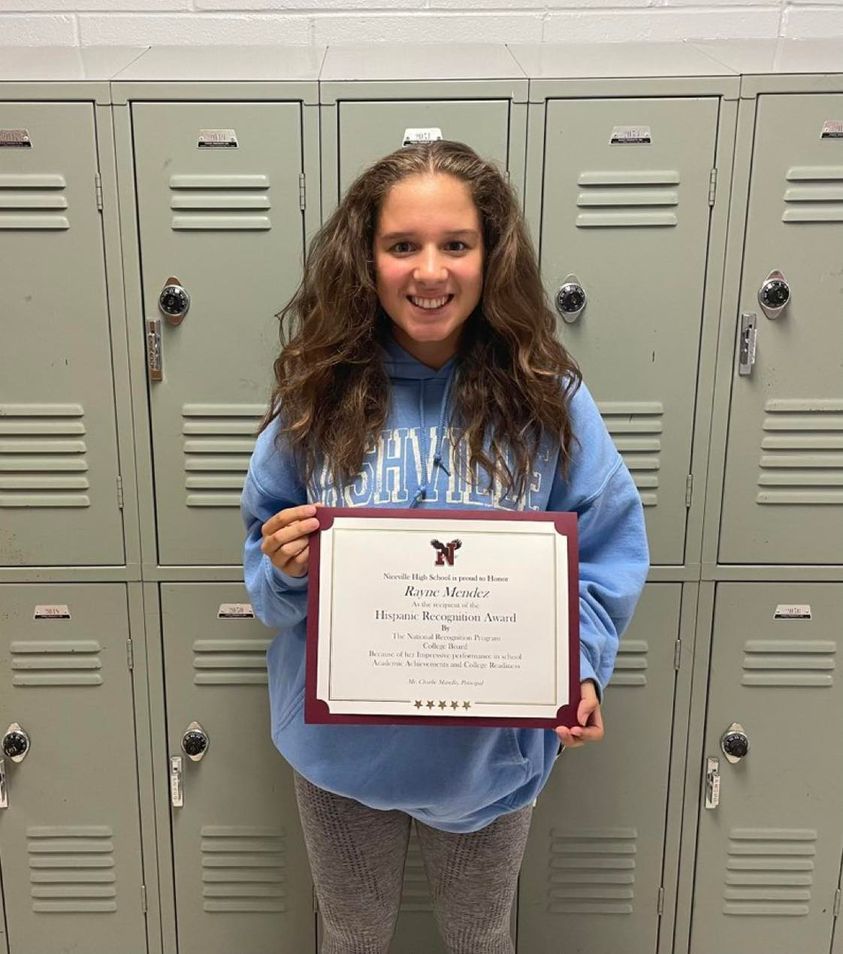 NHS FL-33rd AFJROTC performs inspections today under the direction of their Flight Commanders. Outstanding leadership potential in our cadets this year - we are very fortunate to be able to offer this program to our future military Eagles!! GO EAGLES 🦅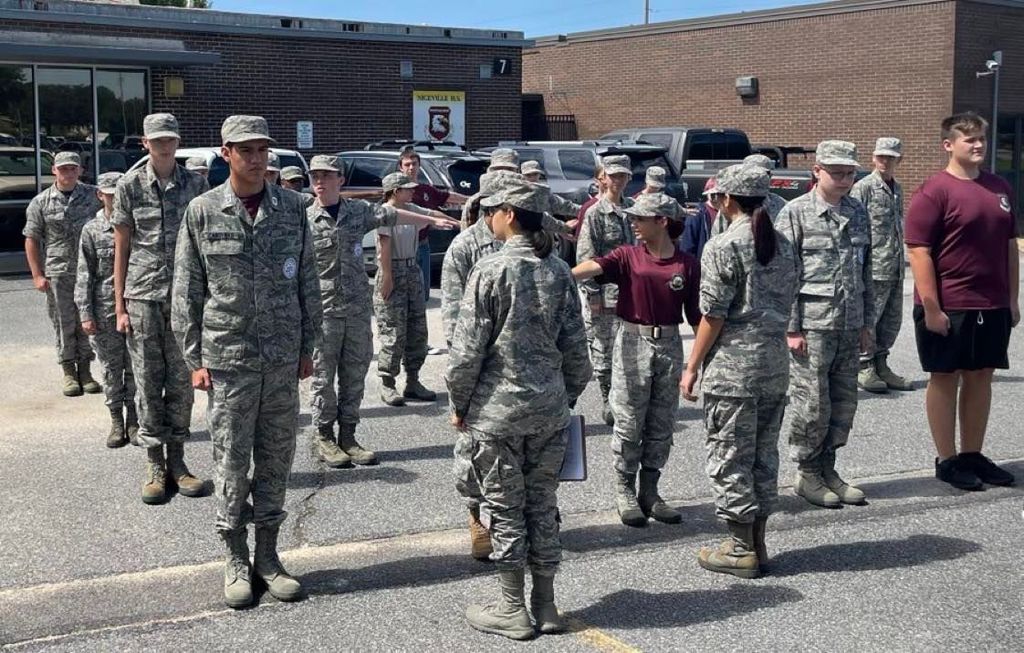 More recognition for some very smart Eagles!! College Board's National Recognition program gave academic honors to Aitana Moore, Mason Scarborough, Annalisa Polucha, Sarah Lowe, Sofia Lydic, Nolan Eaton and Ethan Hyland. Congratulations and GO EAGLES 🦅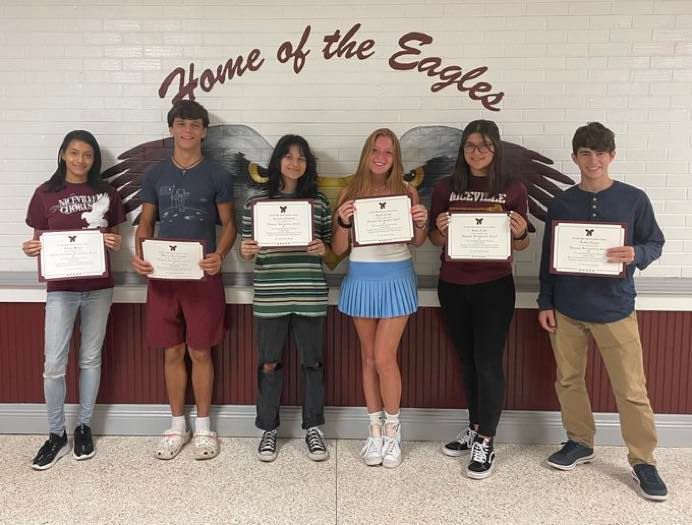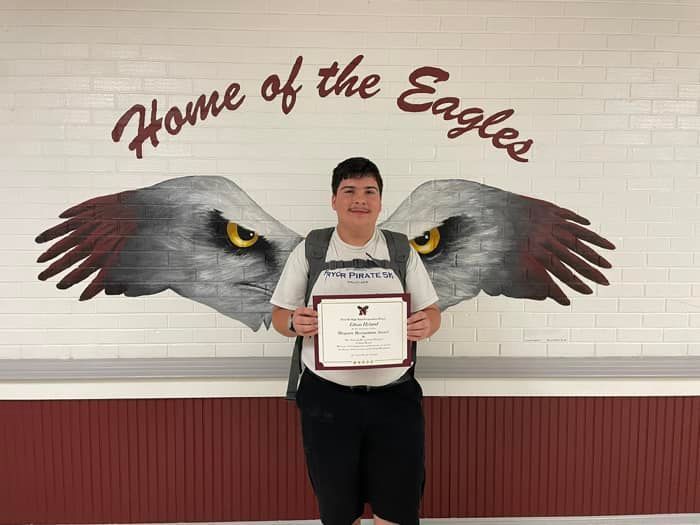 National Honor Society - 2022-2023 Induction : Fall - Juniors and Seniors only. Application Deadline September 16, 2022 Applications must be turned in to Ms. Brasher Room 529 by 2:00 pm. No exceptions. Applications can be turned in early. Learn More:
https://www2.okaloosaschools.com/o/niceville/article/814430

Okaloosa County Schools will be closed Monday, September 5th for the Labor Day Holiday. Have a great weekend!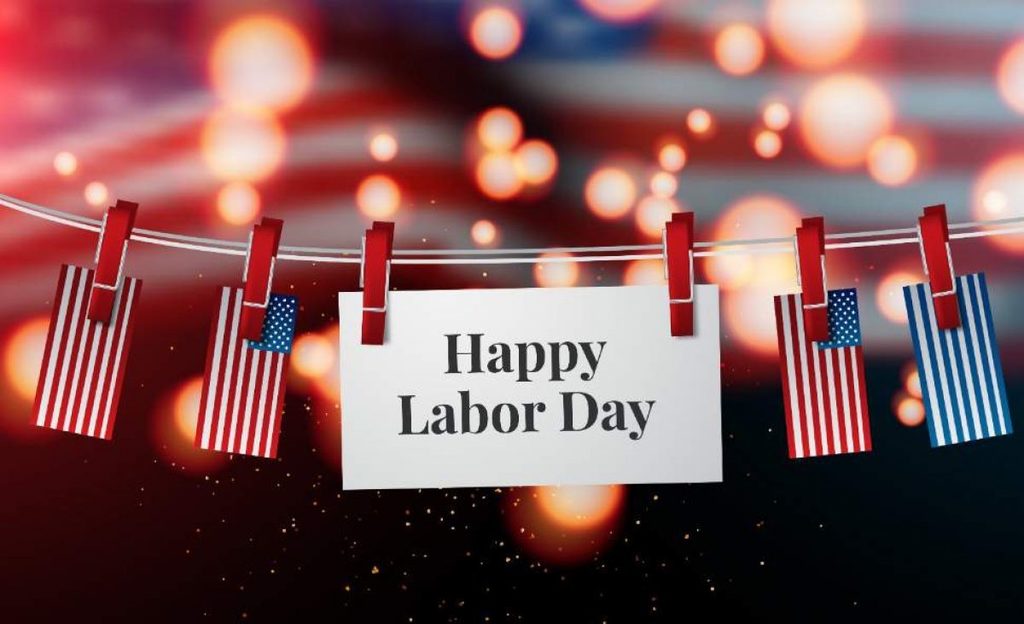 Don't forget! NHS Open House is being held Monday, August 29th from 5:30-7:30!


Senior Portraits - Thursday, September 8th in the Media Center. Here's what you need to know:
https://5il.co/1gq1s
.

The NHS School Advisory Council (SAC) is accepting nominations for NHS parents interested in serving on SAC for 2022-2024 school years (two-year term). There are a select number of openings for parent member positions. You may nominate yourself or someone else who would be a good candidate. If we receive applications in excess of the number of positions available, an election will be conducted. At this time, parents who wish to submit an application can download and print the form here:
https://5il.co/1geq2
or by picking up a copy in the front office during regular office/school hours. The deadline to return nomination forms to the school main office is Friday, September 2, 2022 at noon. No nominations will be accepted after that time. More information about NHS SAC - purpose, meetings and membership, bylaws – is available on the School Advisory council link on the NHS website. Voting will take place once nominations have been received and validated. Watch for more information about voting at ww.okaloosaschools.com/niceville/.

An Advanced Studies Finance Meeting will be held on August 31st at 1:50pm in the NHS conference room.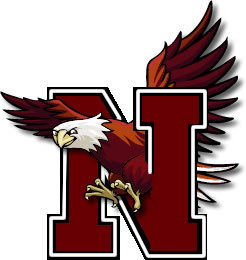 NHS Readiness Day August 5th!! Pick up schedules, meet teachers, self-guided tours of the school, buy lockers, get bus route and school breakfast/lunch information: 9:00AM -11:00AM - 9th/10th grade and 11:30AM -1:30PM - 11th/12th grade.

Seniors...they're BACK!!! This year NHS Senior student drivers will have the opportunity to paint/personalize a parking space on campus. The painted parking spaces will be an additional $10 to the cost of the 2022-2023 reserved parking permit ($30 total). Parking spots are limited to Seniors and on a first come, first serve basis. Parking spaces will be sold July 27th & 28th in the NHS Cafeteria. Proceeds of this fundraiser will go to the Homecoming Dance/Activities. A kickoff painting party will be held Saturday, July 30th, 5:00pm - 9:00pm, but all spots need to be completed by August 3rd. A Senior Parking Design Request form (last page of the Senior Parking Spaces information packet) must be turned into the front office by July 15th. Please read the Senior Parking Spaces information packet carefully for more information on how to paint your own personalized parking space this year.