Class pictures will be taken throughout the day on Thursday, January 26th.
Thursday, November 10th - Veterans Day Parade at 1:30. Friday, November 11th - Veterans Day/School Closed.
Red Ribbon Week Dress Up Days: 10/24 Monday - Neon Day "My Future is Bright because I say NO to drugs." 10/25 Tuesday - Crazy Hair & Socks Day "From Head to Toe, I'm Drug Free" 10/26 Wednesday - Rainbow Day "Don't Let Drugs Take Away Your True Colors" 10/27Thursday - Decades Dress Day "Drugs Are Old School" 10/28 Friday - Team Day "Team Up Against Drugs" (Release for CHS Homecoming @ 2:40)
First Annual Eagle Mustang Family Trunk or Treat Event Next planning meeting for REP team is October 17th @ SRMS Library 5:30PM We are accepting donations of items for the trunks. Sign up coming soon if you are interested in setting up a kid friendly trunk or supervising an activity. All donations can be brought to Riverside Front Office.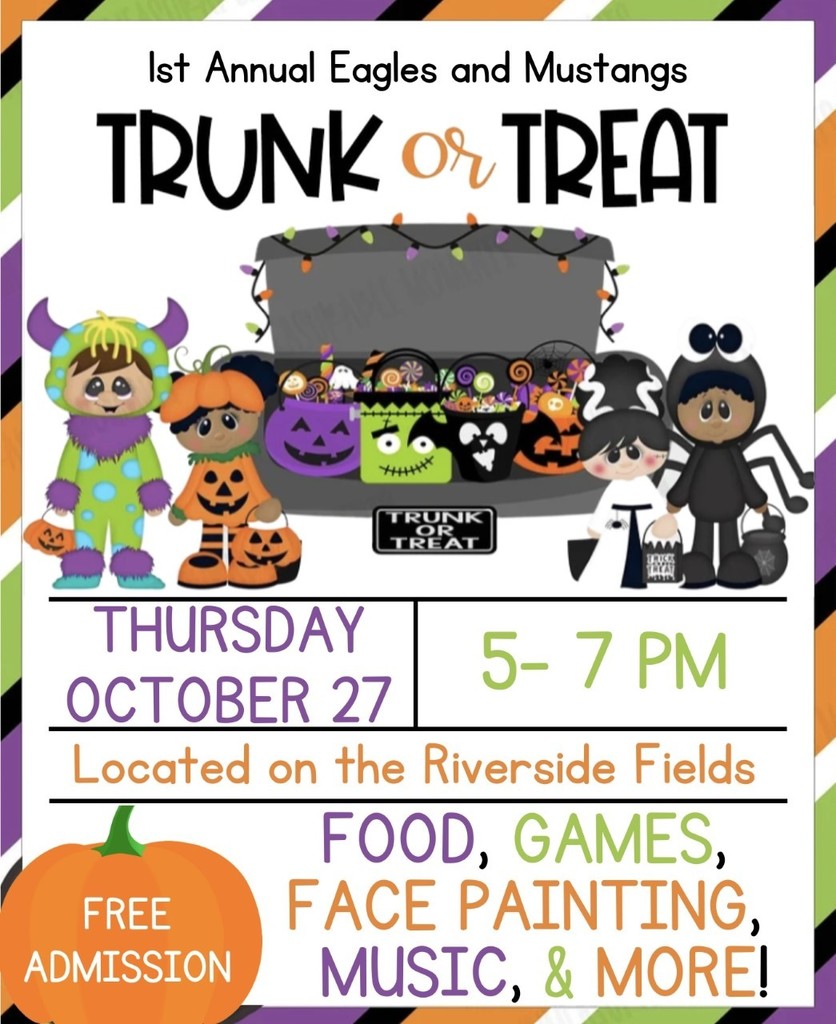 Wednesday is our first color day of the year. Each week we will wear a new color to help VPK learn their colors. Wednesday, August 17th wear RED.

Okaloosa County Schools start for students on Wednesday, August 10th, 2022.